Don't Miss the Free Multiplayer Trial for 'Titanfall 2'
Angel City is coming back with a bang.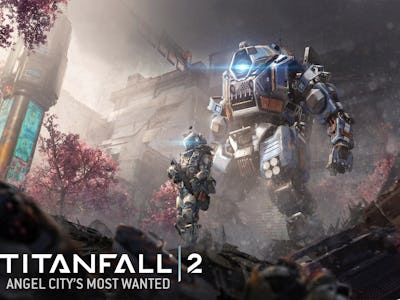 Electronic Arts 
If you've yet to spend some time with Respawn Entertainment's latest shooter and successor to Titanfall from 2014, Titanfall 2 will be hosting a free multiplayer trial for everyone following the launch of the games first free DLC package Angel City's Most Wanted.
The multiplayer trial will include the game's full multiplayer experience: maps, modes, content, unlocks, weapons, and titans. It's also worth noting that everything you earn during the trial will be carried into the full copy of the game if you end up purchasing it on your platform of choice. The trial is set to officially begin on November 30 for EA Access and Origin Access members, and then become available to all non-EA and Origin Access members starting on December 2 on Xbox One, PlayStation 4, and PC.
Since Respawn made the decision to keep all downloadable content packages for Titanfall 2 free for players, you'll also have the chance to check out everything Angel City's Most Wanted has to offer during the duration of your trial period. This means you'll have access to more titan kits for the [game's six different titans], a new Pilot execution, the Wingman Elite Pistol, and the entire lineup of new cosmetic items for character customization introduced in the new DLC.
Honestly, the free trial release is a smart play by Electronic Arts and Respawn Entertainment which will help get Titanfall 2 a little more exposure close to the holiday season following the games initial release alongside Battlefield 1 in October. With Call of Duty: Infinite Warfare's release past and a multiplayer offering met with mixed reception, the Titanfall 2 trial is certainly trying to attract fans who are looking for other ways to get their fast-paced arcade shooter fix this year.
As an entire package, Titanfall 2 ended up being an impressive experience which really refined many of the key elements that made the original game feel so unique as a shooter and added features that fans requested of the sequel. With the addition of an excellent single player campaign, multiple balanced titan loadouts, and a series of unlockables in multiplayer to keep progression flowing — this trial something you don't want to pass up if you've yet to spend some time with the game.
The Titanfall 2 multiplayer trial will be available on Xbox One, PlayStation 4, and PC via digital download.