SolarCity and Tesla Announce Date for Merger: November 17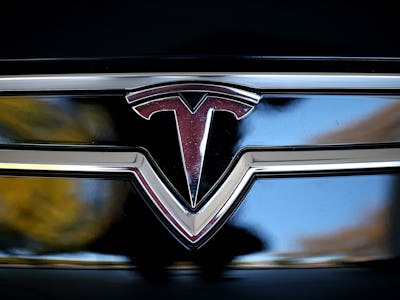 Getty Images / Justin Sullivan
SolarCity and Tesla have announced plans to hold a special meeting of stockholders on November 17 at 11 a.m. and 1 p.m. respectively, where attendees will vote on whether to merge the two companies. If approved, SolarCity will become a wholly-owned subsidiary of Tesla. The boards of both companies recommended in an SEC filing released Wednesday that shareholders vote in favor of the move, urging eligible voters to make alternative plans if they cannot attend the meeting in person.
The merger, said to be worth around $2.6 billion, is expected to show its value soon. Elon Musk, founder of both firms, has teased an event for October 28 where Tesla is expected to announce SolarCity-powered roof panels. The roof will incorporate Tesla's Powerwall battery for storing energy and a car charger. This is a key objective of the company's second master plan: to provide clean solar power wherever its customers want it, and the event should provide shareholders with an example of why they should vote for the merger.
However, investors expressed skepticism when Musk initially announced the merger. In a June conference call days after the news broke, Tesla stock tumbled 8 percent as Musk tried to reassure callers that the move was a good idea.
"I have zero doubt about this," he said. "Arguably we should have done it sooner."
Although Tesla merging with SolarCity will mean Musk not having to split his time between two separate entities, the resultant company is not expected to merge with SpaceX, another Musk venture. That's because unlike SolarCity, which provides clear benefits for Tesla in green energy technology, it's not clear SpaceX could really add too much to operations. In August, Musk described the link between the two firms as "really quite tenuous."