Facebook Does "2G Tuesdays" to Empathize With Developing World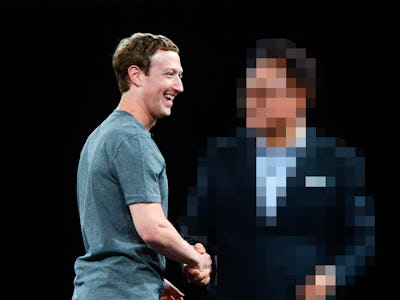 David Ramos / Stringer / Getty Images
Margaret Gould Stewart, Facebook's vice president of product design, said on Wednesday that each week Facebook does "2G Tuesdays" — a day where Silicon Valley nerds can opt in to experiencing life with primitive connection speeds. It's practical: Facebook has to tailor its services to over a billion users, some of whom don't have access to blazing-fast internet. Soon enough, the whole world will have internet, but it will be a long time before it's all high-speed.
On Tuesday and Wednesday, The Atlantic hosted "What's Next?" The conference was meant to forecast the future, along the lines of the Washington Post's "Transformers" event. Stewart spoke about designing a better Facebook for businesses, but also mentioned 2G Tuesdays. When Facebook employees opt in, their phones are "reduced to a 2G connection," Stewart said. It's a "really great reminder that with all of the exciting impacts that video is having on the world… there's a large part of the world that can't access it in that way."
These employees, who have dealt with "2G Tuesdays" since October 2015, often get frustrated, Stewart said.
"Giving employees a seamless way to empathize with the people using Facebook on networks like this brings us a step closer to helping everyone use our product in a quick and seamless way," reads the announcement posted on Facebook's Code blog.
With its internet-beaming satellites and solar-powered drones, is hard at work on its mission to "Connect the Whole World," but it'll be years before it comes close. And until that day, a majority of content consumers will be stuck with laborious internet surfing.
The YouTube Go app is also aimed at these developing markets. Facebook CEO Mark Zuckerberg's dreams of connecting the world are somewhat humanitarian and somewhat entrepreneurial: Whichever company can get these underserved markets online first will preside over the next billion internet users. With the mysterious SpaceX Falcon 9 explosion, Zuck's treasured AMOS-6 satellite was lost, which was "deeply disappointing," but he will persevere.