'Suicide Squad' Will Be Even Longer and Louder on Blu-ray
"We're bad guys. It's what we do."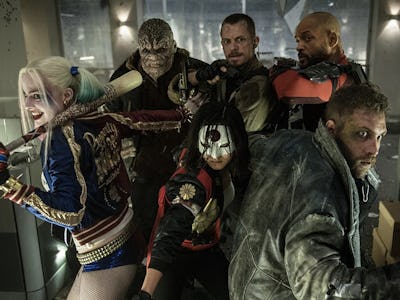 Youtube
Warner Bros. can't wait to show Suicide Squad fans its latest toy: more of its most recent toy.
The film opened in theaters on August 5 to record-setting box office numbers, but much like its DC predecessor, Batman v Superman: Dawn of Justice it was met with scathing critical reviews, which slowed its eventual ticket sales. We were originally told by director David Ayer that the version of Suicide Squad we saw in theaters was the director's cut, much to the disappointment of fans worldwide. The disappointment was especially harsh since Dawn of Justice got an additional 30 minutes with its R-rated Ultimate Edition.
But now, Warner Bros. has announced that there will be an extended cut of Suicide Squad released in Digital HD on November 15, with the film's hard disc copies available on December 13. Get ready for 13 more minutes of action and 13 more minutes of bad guys doing what they do best: being bad.
The big question now is whether or not we'll see more of Jared Leto's Joker in those 13 extra minutes. The film seems to have done well enough without him, having raked in $739,020,274 worldwide so far (it's still in some theaters), but Leto and his fans were disappointed by his lack of screen time.
Keep an eye out for the extended Digital HD edition of Suicide Squad on November 15.