Rami Malek Is Dead Right: We Wouldn't Hang With Elliot IRL
We probably wouldn't hang out with 'Mr. Robot's' Elliot IRL.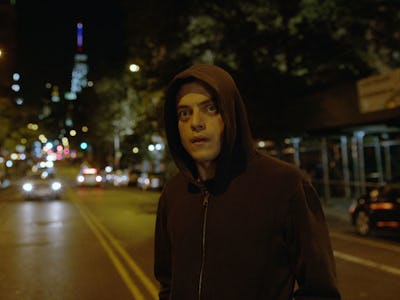 USA
Rami Malek, star of USA's groundbreaking drama Mr. Robot, made history on Sunday night when he became the first non-white actor to win the Emmy Award for Best Actor in a Drama on USA in 18 years — but the character he plays might be even harder for many to accept than an Egyptian-American leading man in Hollywood.
At the end of his speech, Malek acknowledged that his character, Elliot Alderson, is "profoundly alienated" and not someone most people would want to be friends with: "The unfortunate thing is, I'm not sure how many of us would want to hang out with a guy like Elliot."
He's right: We probably wouldn't hang out with Elliot in real life.
Early on in the series, Elliot self-diagnoses as schizophrenic. He's not — he has dissociative identity disorder — but regardless of his diagnosis, Elliot's social isolation — whether he consciously chooses it or not — isn't good for his long-term health.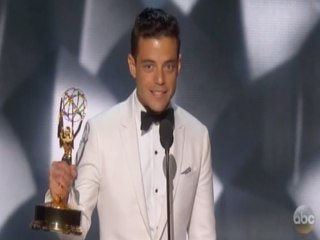 A 2013 study in the Proceedings of the National Academy of Sciences found that social isolation was correlated with increased mortality. Another study, published in 2009 in the journal Trends in Cognitive Science, notes that perceived social isolation can lead to "cognitive decline" and "heightened sensitivity to social threats."
This makes sense: Depression, anxiety, and social isolation are all associated with dissociative identity disorder, especially if there's a delay in diagnosis or treatment. Other studies point to a link between depression and increased risk of heart attack and cardiovascular disease. Humans are social creatures, and social isolation, whether a result of mental illness or not, isn't great for our health.
So it's actually unfortunate that we wouldn't hang out with Elliot. A social support system is important for anyone suffering from mental illness — and fortunately, it's something Elliot seems to be getting a little bit more of these days.