This Guy Got an Xbox One Before It Officially Even Existed
Free Xbox One with no games to play ... it's like an episode of 'The Twilight Zone.'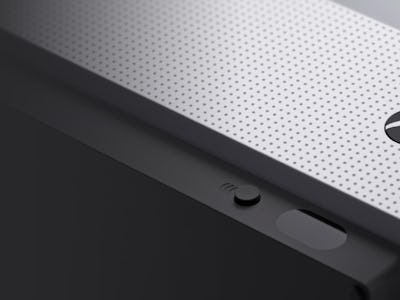 xbox.com
Eight months before the general public was able to get their mitts on a shiny, new Xbox One, Floridian Jia Li was shipped a prototype of the console in March 2013 — months before it was announced — thanks to, perhaps, the least effective corporate privacy plan ever put into place.
When a corporation swells to the size that Microsoft has, it becomes increasingly difficult to keep your secrets. In the lead up to the release of the Xbox One, Microsoft decided that the new console should be hidden in plain sight in low security sections of Microsoft's Redmond, Washington HQ right alongside Microsoft's other products. Theoretically, this would mean nobody'd be able to sneak into a specific kind of "under wraps" section to get all the details. In practice, well…
As a result, when Jia Li ordered a brand new laptop from the company, he instead received a beta version of the Xbox One console (code named "Kryptos") two full months before Microsoft had even announced its existence.
Though Li went to online tech site Engadget with his new hardware, Microsoft managed to put the kibosh on any spreading rumors. In exchange for returning the console, Li got himself decked out with a brand new Xbox 360 with all the trimmings, and, in return for keeping Microsoft's secrets, Engadget got unprecedented access to Microsoft's machine.
Too bad that didn't stop Engadget from recommending the PS4 as the console to buy for the 2013 holiday season.