Bethesda Proves Gamers Want Xbox "Scorpion" to be More Like a PC
The Fallout Creation Kit for consoles was 50x more popular than the PC.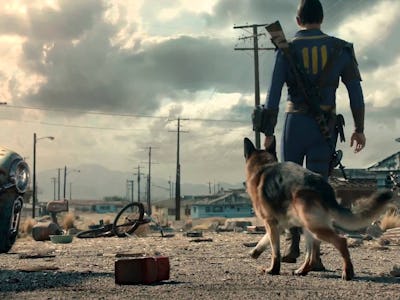 YouTube
With the premier video game conference, the Electronic Entertainment Expo (or E3), fast approaching on June 14, rumors are swirling about the unverified new Xbox console dubbed "Scorpion." Many are saying Microsoft should move forward to meet the demands of new virtual-reality gaming experiences and improve their 4K resolutions. But, Fallout 4 creators Bethesda proved this week that what console owners really want is a PC.
On May 31, Bethesda gave Xbox One users the ability to use its Creation Kit to develop mods for Fallout 4, which is a functionality that has always been absent from console games – which PC users have long enjoyed. On June 1, the company revealed that traffic to the console modification kit was 50 times higher than the launch of the PC kit.
That suggests there's a deep hunger among the console gaming community for more PC gaming functionality, without having to build an expensive $1,000+ PC tower and have to upgrade it every two years.
The Creation Kit allows Fallout players to develop new maps, mess with the landscape, and generally change the game in the same ways developers can. Mods still have to be made on the PC but console gamers are now able to browse those free mods in a new online store.
Many other PC games allow its users to tinker in this way, and PC gamers in general get a lot of added benefits over console gamers – like not having to pay a subscription service to play online, cheaper games, and mouse and keyboard support.
Combine console gamer's desire for more PC functions with the need for a cheaper alternative to powering VR headsets like Facebook's Oculus and HTC's Vive, and we could see a new round of consoles that look a lot like PCs.
The Windows 10 operating system already runs on the current console and Xbox head Phil Spencer said back in April he's not interested in an Xbox One and a Half, saying, "If we're going to move forward, I want to move forward in big numbers."
Sony is also working on its own new console iteration with rumored VR and 4K support. Bethesda hasn't released its Creation Kit for playstation yet, but when it does it should give us another snap shot of what gamers really want.