Apple's iOS 10 Update is About to Make Siri Way, Way Smarter
Five years after Siri met the world, it seems that it will at last get wise.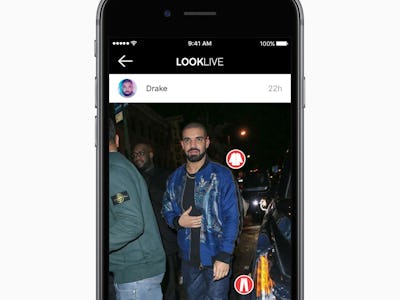 Siri is about to get a whole lot smarter, because Apple's latest iOS update will finally bring in third-party app integration to the inconsistently-helpful A.I. assistant.
On Wednesday night, Apple shared the first images of third-party app Siri integration, which will be rolled out alongside iOS 10, presumably at its September 7 event. From the looks of it, the upgrade will take Siri from a mediocre personal assistant to a savant.
Back in June, we learned that Apple would at last allow third-party apps to use Siri. Amazon's Alexa has been letting apps do this for more than a year, with great success, and — frankly — it's incredible that it took Apple so long to open the doors. In mid-August, Tim Cook hinted at some of the expansions: iPhone owners, for instance, would soon be able to call Ubers or Lyfts with Siri. Now, Apple's shared additional insight, ahead of next week's event (at which we expect to meet the iPhone 7).
"Siri will help you find exactly what you're looking for in your favorite apps just by using your voice," Apple announced in a blog post.
"Siri integration within apps will search for photos, make payments, message friends, place calls, book rides and start, pause or stop a workout." The images Apple released alongside the press release also highlight Pinterest, Looklive, and Pikazo integration.
The level of specificity involved in these queries is exciting: "Show me pictures of what Drake was wearing at the MTV music awards in Looklive," for instance, indicates how adept Siri is at natural language understanding.
Five years after Siri met the world, it seems that it will finally get wise. These previews are but the tip of the proverbial iceberg; as the third-party doors are now wide open, more and more apps will start integrating. It's no neural lace, but it's a start: We're beginning to escape our reliance on clunky, opposable digits.