Warner Bros. Says 'Man of Steel 2' is in "Active Development"
How will they handle a second attempt at 'Man of Steel'?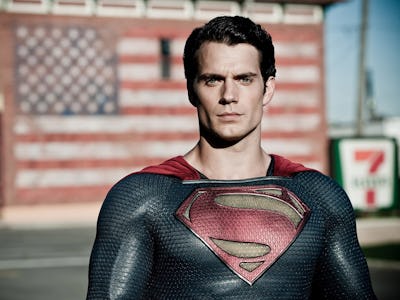 Warner Bros. Pictures
Earlier today, The Wrap reported that "a source close to the project" confirmed that WB has moved the rumored Man of Steel sequel into active development.
In 2013, Man of Steel officially launched the DC Extended Universe. Zack Snyder's first foray into the DC-verse was a financial success, despite mixed reactions from critics that have plagued every one of the franchises' future films.
Three years later, the Snyderverse continued in Batman v Superman: Dawn of Justice. Despite claims that Batman v Superman was a straight sequel to Man of Steel, the movie heavily featured Ben Affleck's Batman, as well as introducing Gal Gadot's Wonder Woman, and future Justice Leage heroes The Flash, Aquaman, and Cyborg.
Man of Steel's sequel is apparently the studio's attempt at delivering a truly solo sequel for Superman, outside of the planned Justice League film. The Wrap's source claims that getting the character "right" is the biggest priority for the studio.
While no details have been revealed other than the film's active development, Superman's ultimate fate in Batman v Superman means that at some point between 2017's Justice League film and whenever the Superman sequel releases, Superman will have risen from the dead. That's not so much a spoiler as an inevitability, as the ending of Batman v Superman hinted that the Man of Steel wasn't quite dead in the first place.
The active development of a Man of Steel sequel could hint at a directional change in the company. Perhaps DC and Warner Bros. are shifting away from big, Avengers-style team up films like the recent Suicide Squad, to refocus on individual characters and their standalone strengths.