How Fans Will Help Shape 'Game of Thrones' Season 7
'Game of Thrones' Season 6 used fan theories without the books. Season 7 will continue, but it needs to get smarter about it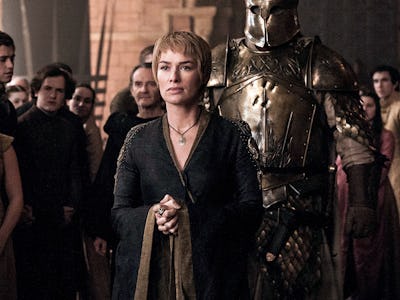 HBO
Game of Thrones Season 6 has shown its cards: sans books, the writers dip into fan theories and engage with fan service more than ever. Season 6 was the beginning of this experiment, and it yielded mixed results. It draws to an end soon, and let's be honest, it's highly unlikely that George R.R. Martin will release The Winds of Winter in time for Season 7. Logically, then, Season 7 will continue plumbing fan theories for material.
But the show would do well to be more discerning about which theories to chose and follow through on their entirety. While a dragon under Winterfell would be cool, it's probably not going to happen. That said, the show can't handle it the same way Season 6 handled Cleganebowl — dropping enough hints to tease, then yanking the rug out from under fans.
If there is no dragon beneath Winterfell, then don't hint at it and get fan hopes up. Similarly, if Lyanna Stark and Rhaegar Targaryen are Jon's real parents, then Season 7 needs to make that development feel meaningful. Season 6 brought Jon back from the dead — as nearly every fan guessed — but failed to follow through on plot and character relevance.
Game of Thrones is in a unique pop culture position not only because the adaptation has sped past the original and become its own canon, but because there are so many fan theories that have percolated for so long, they're often as thoughtful as the actual plot. Fans don't appreciate shortcuts like shoddy writing on Arya's story, then — they'll come up with their own theories to explain it and be disappointed when it doesn't pan out. If Season 7 is wise, it will keep tabs on fan theories to a greater extent. After all, fans don't know nothing.