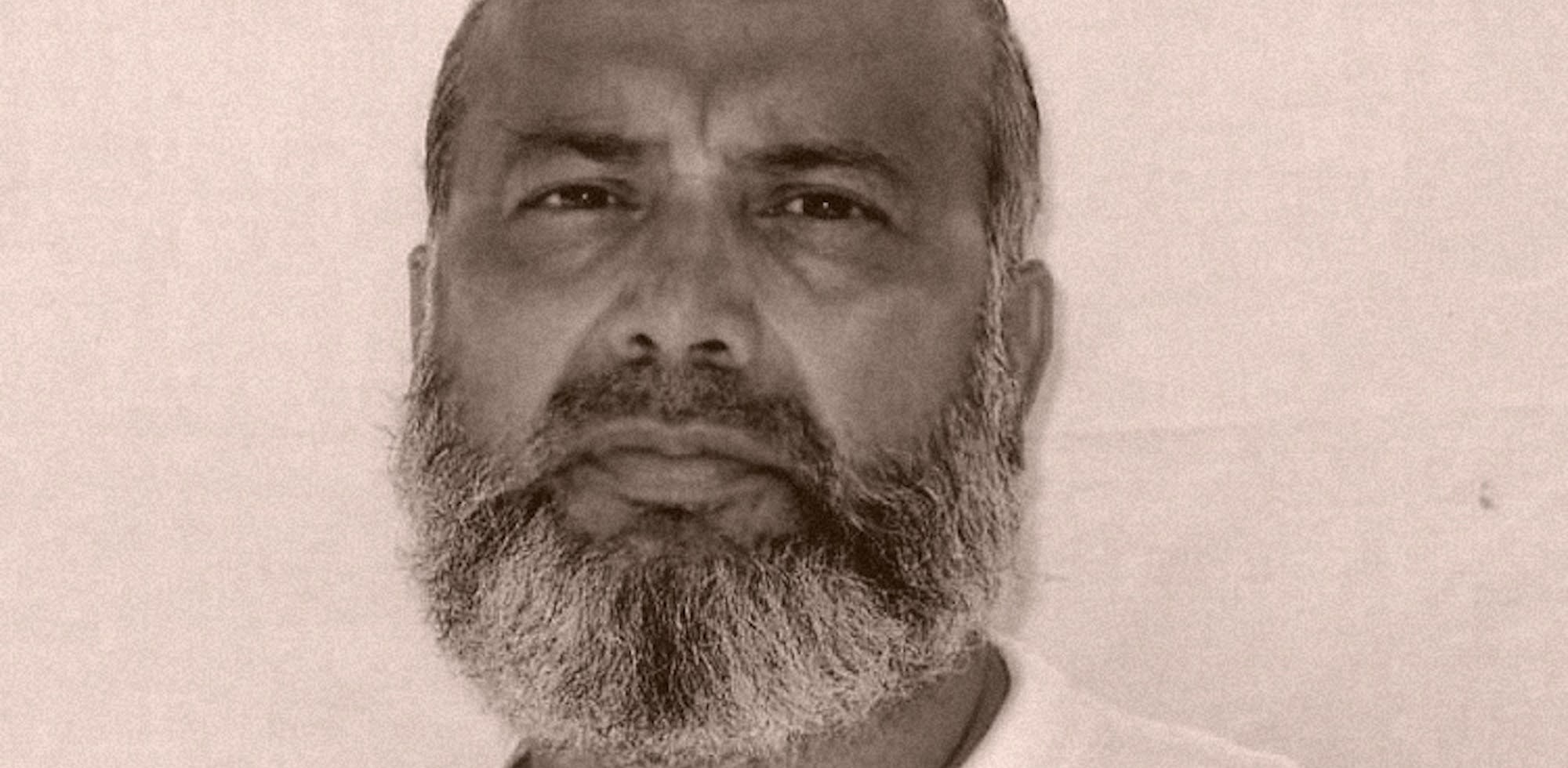 Mind and Body
Gitmo Detainees are Hitting Retirment Age
Doctors and Army officials agree: The base needs new equipment for its retirement-age prisoners.
David H. Remes
The most demonized men in U.S. history are getting old.
The population at the detention centers at Guantanamo Bay is facing all of the expected complications of aging – but they're facing them on a remote island prison with adequate, but limited, medical capacities.
In a series of interviews conducted earlier this month during a one-day media tour, it became clear that the detention facilities as they currently exist could soon be incapable of meeting the needs of an elderly detainee population. Officials here acknowledged there were types of diseases and conditions they could not treat on the island, even if specialists were flown in. There are concerns beyond health issues as well. The prisons here, for example, don't have ramps for wheelchairs, and the doors on individual cells cannot accommodate wheelchairs either.
"So far it has not had an effect, but I believe it will," said Admiral Peter Clarke of the aging detainee population. "If the detainees stay here or stay under law of war detention for several more years, we will begin to have to deal with what any aging population deals with."
The oldest detainee, Saifullah Paracha, is 68, and the majority are in their early 50s, according to Colonel David Heath. (Some, like 36-year-old Saudi Mohammed al-Qahtani, known as the would-be "20th hijacker" on 9/11 and detained at Guantanamo since 2002, are younger.) According to the most up-to-date figures from the Miami Herald, it costs about $5.56 million to house each prisoner per year. It's not clear how much the possible renovations to the existing facilities would cost, nor is it clear how much it would cost to build new medical facilities to address whatever issues will arise as the men here enter their 60s and 70s en masse.
Existing U.S. law forbids the government from transferring detainees to the U.S. mainland for any purpose, including medical care. As the policy toward at least some Guantanamo detainees seems to approach a de facto position of holding them on this island until they die of natural causes, all three branches of government could acknowledge exactly what that looks like: For the most part, it might look like a bunch of old men in wheelchairs in a very expensive prison.
Clarke, the top commander on the base, said that in the "next three to five years" he expects detainee mobility to become an increasingly important issue. "Are the doors in the cells wide enough to move wheelchairs in and out? Are there ramps to reach the medical facility, those types of things. And we've just started looking at that, so I can't tell you whether we're ready or not but it's something we will plan for."
The guard force commander – who occupies a role roughly equivalent to that of a warden – added other complicating factors that would arise if detainees had limited mobility. "It would either require modifications to the current facilities, because everything we have is two floors connected by stairs," said Colonel Heath. "Obviously that wouldn't work too well for someone who's in a wheelchair. If it requires wheelchair lifts and whatnot, that's something we'll have to retrofit or build a new facility for."
The chief medical officer acknowledged the limits of the facilities on the island. Are there some kinds of cancer his staff and outside specialists wouldn't be able to treat here? "As it stands today, yes," Navy Captain Richard Quattrone said. "When you start hitting those issues, and we have to address this issue, then the decision would have to be made at that point how do you care for that particular patient."
Though the medical officials at Guantanamo now stress that the population is healthy, one recent case shows the strain that lasting confinement can have. Asim Thabit Abdullah al-Khalaqi, a Yemeni who was transferred to Kazakhstan after spending 11 years in Guantanamo, died of kidney failure six months after his release. A friend of his who was also released from Guantanamo blamed substandard medical care in the detention facility for al-Khalaqi's death, though the Department of Defense denied those allegations.
The last person to die at Guantanamo was a man named Adnan Latif – also from Yemen – who was found dead in his cell on September 10, 2012 of an apparent suicide. Latif had been cleared for transfer by the George W. Bush and Obama administrations, but the United States continued to hold him for years. He suffered from depression and other health issues stemming from a car crash in 1994 that left him with a debilitating head injury. "Anybody who is able to die," Latif wrote in a letter to his lawyer, "will be able to achieve happiness for himself, he has no hope except that."
Vincent Iacopino, the Medical Director at Physicians for Human Rights, raised concerns about the medical and psychological needs of prisoners held at Guantanamo. "Many Guantánamo detainees continue to suffer from the lasting effects of torture and indefinite detention, which have caused significant medical and mental health needs that will only increase as detainees age," Iacopino writes in an email to Inverse. "I know from my work with torture victims and Guantánamo detainees that it is nearly impossible for a person to establish a positive therapeutic relationship with mental health personnel in the very place where he or she was tortured. The U.S. government has neglected and concealed the extent to which detainees have suffered, and this precludes the possibility of meaningful medical and psychological care as long as the detainees remain at Guantánamo."
There are 80 men held at Guantanamo Bay, 30 who have been cleared for transfer. According to a report in The Guardian, the Obama administration will be transferring roughly two dozen detainees by the end of July. But a recent report from Reuters indicates that the administration has largely given up on its plan to shutter the prisons here. That means that there could be dozens of men who might never leave the island.
Closing the detention facilities here was a key pillar of Obama's first presidential campaign. On his first days in office he signed an executive order to close them. That effort faltered, and Guantanamo was largely forgotten in the administration's fight to pass the Affordable Care Act in its first term. It wasn't until a large-scale hunger strike in 2013 that Obama resumed his administration's attempts to evaluate whether detainees still posed a security risk – through a parole-like process called Periodic Review Boards – and to move them off the island, either to their home country or to a third-party host country.
See also: