Apple's Phil Schiller Announces Subscriptions Are Coming to the App Store 
Major changes come to the App Store ahead of WWDC.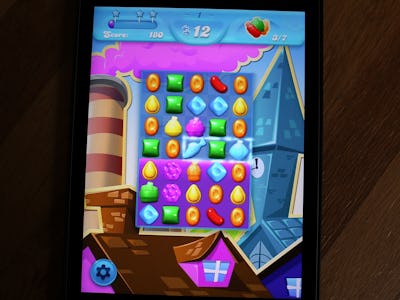 Getty Images / Joe Raedle
Ahead of Apple's big Worldwide Developers Conference (WWDC), which kicks off Monday, the company has revealed a fairly big shift in strategy for its App Store. The changes include opening app subscriptions to more categories such as games, placing ads directly in search, and slightly altering the long bemoaned 70/30 split in revenue.
Phil Schiller, Apple's senior vice president of worldwide marketing, tells The Verge there's a "renewed focus and energy" around the App Store now that he's taken on more responsibility and as the company is receiving more scrutiny from App Store developers.
Previously, only apps classified as news, cloud services, dating apps, or streaming apps were allowed to utilize a subscription revenue model. (Spotify, the New York Times, etc.)
But that misses Apple's biggest money maker — gaming apps. According to the data insights firm App Annie, games accounted for 75 percent of Apple's total App Store revenue worldwide as of April. However, game developers have been limited to making money through charging a fee upfront to download the app, or offering a free download and charging (controversial) in-app purchases later.
Now developers will be able to implement a mobile game subscription service. For example, instead of paying Candy Crush 99 cents each time you you exceed those five lives, hardcore users could potentially pay for a monthly subscription that gets them unlimited turns.
Furthermore, if app developers are able to secure paying, subscribing customers for more than a year, Apple will cut its portion of the revenue split from 70/30 to 85/15 — 85 percent of revenue going to the developer and 15 percent to Apple.
This will be a welcome addition for developers who have been clamoring for more revenue models lately, but it's only one of the many requests developers were hoping Apple would address. These demands include free trials for paid apps, and paid app updates to fund the development that goes into regular improvements.
Google-Style Ads Are Coming to the App Store
Apple has always been bombarded by companies that want to buy a better position in the app store, much like record labels paying for radio time. Companies want their games higher in the charts, in editorials ("the New and Noteworthy" section), and placed in special collections, and they are willing to pay for it.
Thankfully for the consumer experience, Apple has resisted all of those ideas, which has kept the charts a fairly good reflection of what users are actually using, despite some occasional favoritism. But it is taking a page out of Google's ad playbook to deliver App Store search ads much like consumers are accustomed to seeing in Google searches.
"We've thought about how to carefully do it in a way that, first and foremost, customers will be happy with," Schiller says.
Bloomberg first caught wind of these deals back in April and now it's confirmed that they are going through with it.
Users will now see ads at the top of search results that are clearly denoted as ads through a blue background and a blue "ad" button, much like Google's yellow "ad" buttons. Companies can only advertise apps, and they will only appear in search results (not the top free and paid charts), and they will be tailored to the search terms used. Developers don't have to pay unless the ad actually gets clicks.
Apple is also touting its privacy features as usual. It claims no user data is shared with developers, ads won't be shown to kids 13 and younger, and anyone can opt out entirely through their settings.
WWDC kicks off Monday and there will be more announcements coming from Apple including rumored updates to Apple Music, and new Mac Book Pros.