John Boyega On 'Star Wars' Romance:"It's Not Going to Go the Way You Think"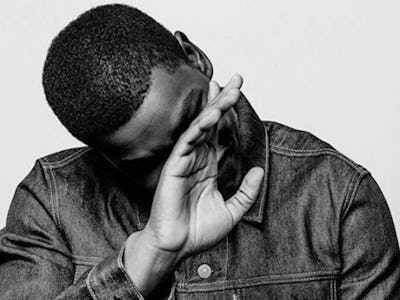 In an interview at Cannes, Star Wars actor John Boyega, who played former-stormtrooper Finn in The Force Awakens, confirmed with reporters that a love story would occur in VIII, but "it's not going to go the way you think its going to go." Of course, we have no way of knowing what exact pairing or romance plot Boyega is referring to, but there's ample room for speculation.
On the subject of his character and Daisy Ridley's Finn getting together, Boyega noted that their bond is strictly platonic. "Yes, Finn and Rey they're just friends," Boyega said, marking the second time in the interview he had used the phrase, "just friends."
Of course, fans hungry for VIII updates have combed through the transcripts of press appearances by the film's new trio: Ridley, Boyega and Oscar Isaac, who plays pilot Poe Dameron. Rumors have swirled about script rewrites, which The Wrap confirmed are meant to focus on the trio from The Force Awakens, which apparently garnered more fan interest than expected.
"The new rewrite is shrinking the new roles in order to spend more time with Rey, Poe and so on," CinemaBlend reported.
If one were to synthesize these teases on VIII for speculation purposes, it's likely that the romance Boyega seems happy to confirm will occur within the film's central triad. But again, we have no way of knowing which characters will build on the flirtation that Oscar Isaac said himself was "very subtle" in The Force Awakens.
Star Wars: Episode 8 will be released in theaters December 15, 2017. Watch this space for updates on the film's mysterious attraction plot, which, again, has not been confirmed beyond speculation.