Unable to Hear 'The Life of Pablo', This Japanese Producer Made His Own Version
 TOYOMU wasn't having the TIDAL technical issues.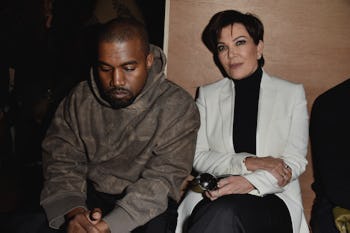 Pascal Le Segretain/Getty Images
Do you know the saying, "when life gives you lemons, make lemonade"? Welp, for Kyoto, Japan-based producer TOYOMU, the saying goes, "When Kanye West doesn't give you The Life of Pablo where you live, make your own."
Since its debut on February 14, up until April 1, The Life Of Pablo was strictly streaming on Tidal. 'Ye had no plans on making it available to download or stream elsewhere, and he made that very clear.
TOYOMU was't having it, and we can't blame him. Instead of waiting for the official release of TLOP (and also since Tidal is available in 43 countries that doesn't include Japan), he took it upon himself to create a version of the album he imagined to be true. He based his creation, 印象III : なんな、パブ (Imagining "The Life of Pablo"), released on March 16, off the samples (which he pulled from WhoSampled) and lyrics (pulled from Genius). The samples are very prominent throughout TOYOMU's version, and computerized.
"In Japan, we couldn't listen to TLOP officially because of Tidal," he wrote to Pigeons and Planes over direct message. "Subscription services in Japan are too slow, most people are still using iTunes and buying CDs. I thought it might be a good idea to make the whole album without listening to it, [but] maybe it's reverse thinking."
On Friday, 'Ye—or maybe his now co-manager Scooter Braun—made TLOP available to purchase worldwide and to stream on outlets besides Tidal (Apple, Spotify). While TOYOMU can now legally download TLOP, he hasn't. It's not because he's petty, like I would be. He says, "I haven't listened yet, this is no reason and meanings. It's just a kind of feeling."