The FBI Withdraws Its Case Against Apple After Mystery Hacker Unlocks Phone
The government is expected to withdraw its month-long legal action.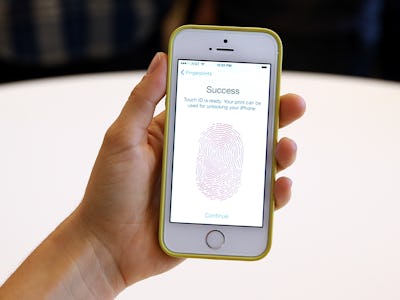 Getty Images/ Justin Sullivan
After over a month of legal warfare, the landmark case between Apple and the federal government is over. An unnamed official inside the Justice Department told USA Today that the government's outside method of cracking an iPhone associated with the San Bernardino shootings worked. The government is in, according to the official, and that means it doesn't need Apple anymore. The official said the government is expected to fully withdraw from its legal action against the tech company.
The first signs of a resolution came on March 21, when the government called off the following day's hearing, claiming an "outside party" had approached it with a method of unlocking the San Bernardino shooter's phone. Within days, it was reported that the government had allegedly hired Cellebrite, an Israeli digital forensics firm, to break down Apple's security features on the shooter's phone. The phone was enabled with a passcode lock function that would wipe all of its data after a number of unsuccessful attempts. The government attempted to compel Apple to program a "backdoor" through the phone's security, and the case became a drag-out legal fight after Apple refused.
It's unclear whether there will be any further legal action between Apple and the government. The government's attempts to break Apple's security are actually a violation of iOS's software license, which means Apple may have grounds for a counter-suit, should they choose to continue the fight for precedent in future cases of technology, privacy, and surveillance.