'The LEGO Batman Movie' Trailer Is Already the Best Looking Batman This Year
The spin-off sequel to 'The LEGO Movie' gets Batman better than anyone else.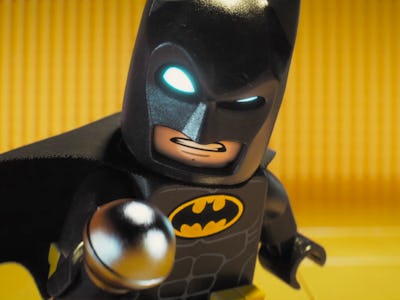 YouTube.com/Warner Bros. Pictures
If Zack Snyder's nihilist horror film Batman v Superman left you disappointed, fear not, for there is a perkier Dark Knight on the way. The trailer for The LEGO Batman Movie (starring Will Arnett, reprising his role as the egotistical, boneheaded Batman from 2014's The LEGO Movie) is now online, a two-minute preview of the most fun Batman since Adam West.
Directed by Chris McKay (Robot Chicken) and written by Seth Grahame-Smith (writer of Abraham Lincoln: Vampire Hunter and director of forthcoming The Flash), The Lego Batman Movie is a spin-off/sequel to The Lego Movie and it looks as fun and simple as its title. It's also the latest installment in a corporate cooperative that must have marketing executives drooling. Already, Lego Batman is the focus of his own mini-franchise of toys and video games.
The trailer shows a better understanding of Batman than Snyder's iteration, and it's funny! Batman v Superman works diligently to set up the Justice League, but this is the better version of Superman, Wonder Woman, and the rest of the Super Friends.
The LEGO Batman Movie starring Will Arnett, Ralph Fiennes, Rosario Dawson, Michael Cera, Zach Galifianakis, and Mariah Carey releases in 2017.