DC's 'The Flash' Film, Not the TV Show, Has a Director
The author of 'Abraham Lincoln: Vampire Hunter' takes on the fastest man alive.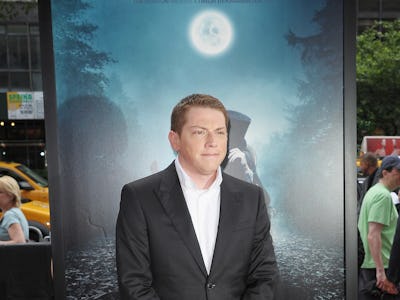 Getty Images
Warner Bros. and DC Comics aren't content to having just one Scarlet Speedster outside comic books. According to The Hollywood Reporter, the studio is currently in negotiations with Seth Grahame-Smith to direct The Flash, a big screen adaptation of its superhero The Flash, scheduled for March 3, 2018.
Grahame-Smith is the author of Abraham Lincoln: Vampire Hunter and Pride and Prejudice and Zombies, and is taking on The Flash as his directorial debut. Phil Lord and Chris Miller of The Lego Movie were previously eyed to direct but are instead taking on a solo Han Solo Star Wars movie.
The Flash, which will have nothing to do with The Flash currently on The CW (which is really great BTW) will be a part of Warner Bros. larger Justice League movie franchise. Ezra Miller is signed on to star in The Flash as Barry Allen, but is also expected to have a small part in Batman v. Superman: Dawn of Justice, which sets the stage for Justice League — Part 1 in summer 2017.
Based on the iconic DC Comics series, The Flash is about forensic scientist Barry Allen who is struck by lightning to become the fastest man alive. The CW's The Flash, which is about the same character, premieres its second season this week on Oct. 6.
Did I mention how great it is?