'Destiny' Is Getting an Expansion in 2016 and a Sequel in 2017
An earnings report from Activision confirms a new update an sequel to Bungie's sci-fi FPS.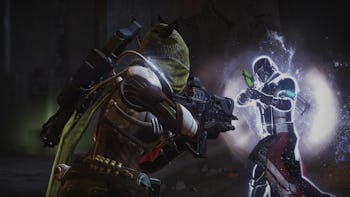 Activision
Announced in a new Activision earnings report released today and reported by Polygon, developer studio Bungie hopes to release a major expansion to Destiny later this year while Activision is intent on releasing a full and as-of-yet untitled Destiny sequel in 2017.
Last September, The Taken King was released as the third expansion to Destiny, and its overall success should have been a victory lap for its creators. Instead, after December, Bungie moved away from bi-annual expansions and into seasonal events with optional micro-transactions, and player activity drastically declined.
The new report is an update to what was previously known about Destiny 2 (or whatever it will be titled). Originally, the full Destiny sequel was to be released later this year in September. Obviously, that time window has been replaced by the new expansion to the original Destiny.
It is currently unknown what either the sequel or the Destiny expansion will entail.
This week in Destiny, Bungie has begun "Crimson Days," a Valentine's Day-themed event where players participate in special multiplayer events and obtain special loot to upgrade their characters.