Listen to Neil Gaiman Wheeze Bowie's "Space Oddity" Over a String Quartet
It's on his wife Amanda Palmer's David Bowie covers EP. No, it's not good.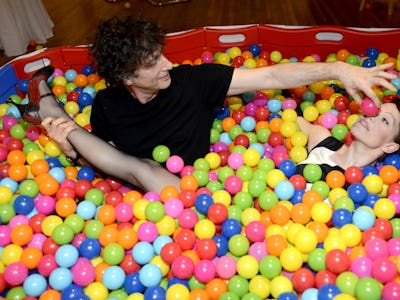 Tim Mosenfelder/Getty Images
Have you always wanted to hear Neil Gaiman breathily singing "Space Oddity" over a syrupy string quartet?
Now you can, Gaiman-heads. He's on Dresden Dolls leader and solo artist Amanda Palmer's new David Bowie covers album, Strung Out in Heaven: A Bowie String Quartet Tribute, going — starting tomorrow — for only $1 on her Bandcamp. Yes, she is also Gaiman's wife. The project's other major feature: Hedwig and the Angry Inch's John Cameron Mitchell. He sings "Heroes" in German, I guess!
Gaiman sounds like Conor Oberst circa "Lover I Don't Have to Love" on the cigarette diet of Tom Waits. There are some interesting avant-classical string swells — way to go on the arrangement there, Jherek Bischoff — but generally it's pretty much unlistenable. Kinda sounds like something the Flaming Lips could have put on one of their terrible With a Little Help From My Fwends-type projects..
Listen below: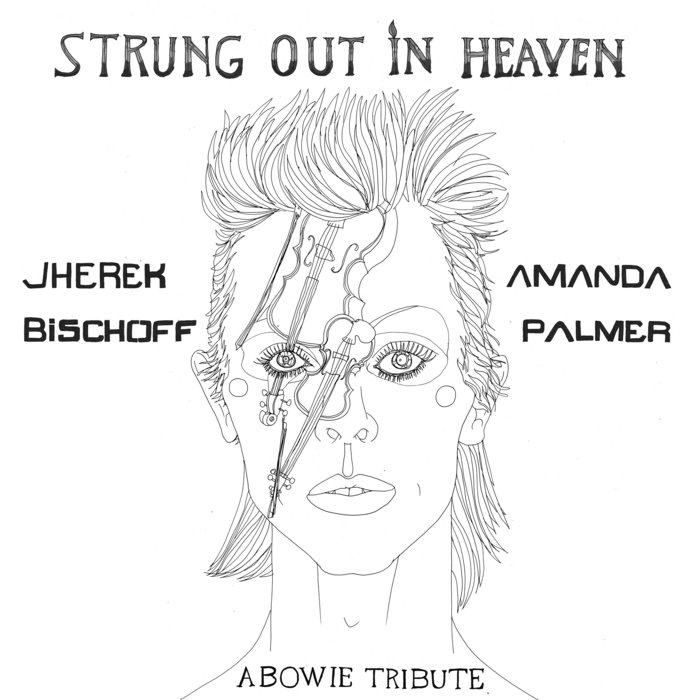 Should have gotten Neil deGrasse Tyson (or Inverse's very own space expert named Neel) on there singing from Ground Control — that is, someone super chill who actually knows about space. Spare us the emo emphysema of Gaiman. It's not a fun and tasteful way to remember Bowie, unfortunately. Gaiman may be a Renaissance Man, but not that much of one.