Can Tinashe Prove Her Tenacity on Her New Album 'Joyride'?
Analyzing the prospects for the R&B singer, songwriter, and producer's new album, due out this month.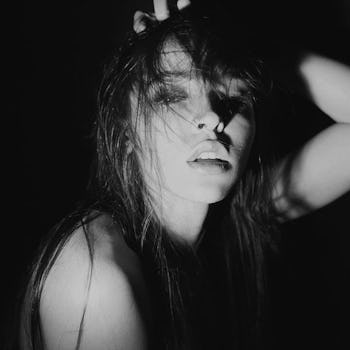 Tinashe Facebook
What is the shelf life of the Tinashes of the world? The Kentucky-born singer, songwriter and former Two and a Half Men actress's reputation as a burgeoning R&B star was built on a smash hit single in 2014, "2 On," which was the cream of the crop in a formidable wave of Top 40 tracks produced by L.A. "ratchet" producer DJ Mustard. In some sense, the song's popularity can at least partially be chalked up to its placement in the wider Mustard catalog — for its timeliness. But Tinashe's songwriting and taste in production — developed across mixtapes and her 2014 RCA debut Aquarius — has also proved to be prescient. Her brand of post-Aaliyah, toned-down, and texturally dreamy R&B is at the center of the pop and even indie music zeitgeist at this point — just sample any recent trending release from Rihanna's newest to the blue-eyed trap&B of Wet.
With Tinashe's musical field of expertise becoming overcrowded, can Tinashe's second full-length album Joyride — due out this month — make an impact, and make her a part of the pop establishment, instead of a peripheral artist largely known for one hit, championing a style that's rapidly becoming less fashionable? One of the chief problem is that Tinashe's voice is lyrical but rather thin and non-descript; unlike a Beyoncé or even a Rihanna, she doesn't command a track, as much as realize a melody in crystalline voice, and match the mood of an instrumental. It may well take a few guesses for a listen to recognize Tinashe as the singer on a song; you might even think it's a new indie group you haven't heard yet.
But post-Aquarius tracks like the post-hyphy equivalent of Ja Rule and Ashanti she sets up on the Iamsu!-produced-and-featuring "Worth It" — the highlight of her free Amethyst stop-gap EP of last year — demonstrates that the singer/songwriter has the potential for more unassailable hits in her. But whether those will stand out over the larger sea of more non-descript material with which her releases are packed remains to be seen.
There is some chart evidence to suggest that Tinashe has the possibility of retaining a wider audience. Though non-album single "Vulnerable" with Travis Scott made no chart impact at all, her spare, house-y Chris Brown-featuring single "Player" debuted at No. 9 on the Hot R&Bs Songs chart in October, her highest charting there yet. ("2 On" did better as a pop Hot 100 single.) It's a modest indication of upward commercial mobility. Whether her subsequent work — and particularly her sophomore LP, Joyride, which will feature "Player" — will have crossover success, or simply establish her as a second-tier urban radio mainstay, is very unsure. The album, which will apparently boast a Drake feature, will need either another solid two or three singles, guaranteed by unprecedentedly strong hooks or a ton of personality.
Tinashe has good taste and an openness to experimentation (tracks like "Just the Way I Like You" land just outside of FKA twigs territory), elements which will make her career worth following for serious devotees of new-school R&B. To the more traditionally minded — or those looking for an alternative to the status quo of hip right now — the results will probably be more disappointing. To those looking for fierce, infectious pop singles, it's unclear how many of those Tinashe's modest and restrained style can accommodate.
Check out Tinashe's September trailer for the new album below.