What's Up with Apple's Virtual Reality Plans?
This week Tim Cook said "it's really cool" and the company confirmed another big purchase.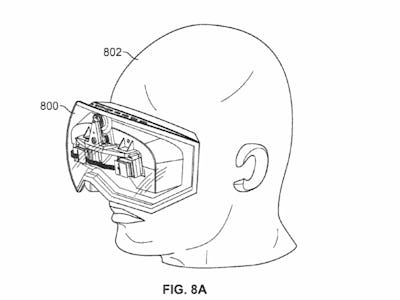 Apple's quietly building a small army of virtual reality developers, and has been working on a headset for several months, but it's been typically vague about its plans with the public. And on Friday, company representatives confirmed it's made yet another another acquisition.
"Apple buys smaller technology companies from time to time, and we generally do not discuss our purpose or plans," Apple told Tim Bradshaw of the Financial Times, confirming its buy of Flyby Media, a company that "is dedicated to building new technology that can elevate, rather than replace, our real-world experiences."
Flyby Media specializes in SLAM — simultaneous localization and mapping — a technology that uses a camera and sensors to track an object's position in real time, something needed for augmented and virtual reality. Flyby also worked with Google on Project Tango, which "gives a mobile device the ability to navigate the physical world similar to how we do as humans."
This video — with dance music! — uploaded way back in 2013 by Flyby Media co-founder Oriel Bergig shows how 3-D mapping works.
Friday's news that Apple bought Flyby Media is just the latest turn of the screw by the Cupertino, California company toward virtual reality. It reportedly has "hundreds of people" working on virtual reality. The FT reports the staff build-up is due to "a series of carefully targeted acquisitions, as well as employees poached from companies that are working on next-generation headset technologies including Microsoft and camera start-up Lytro, according to people familiar with the initiative."
Apple's already acquired Faceshift (motion capture), Metaio (augmented reality), and PrimeSense(3D sensing).
Back in 2013, Apple patents popped up that showed an Oculus-style headset:
Here's another rendering:
Just this week, when asked during its fourth-quarter earnings call about virtual reality, Apple CEO Tim Cook said, "I think it's really cool and has some interesting applications."
And earlier this month, the Facebook-owned Oculus Rift went up for pre-sale, and while there were complaints about its hefty price tag, Oculus founder Palmer Luckey said the company's profit margin is next-to-nothing because the components are so expensive. Even with the high cost, the Rifts were flying off the virtual pre-sale shelves.