'Deadpool' Australia Day Wishes Slam Australia and 'Wolverine'
The full-on tongue-in-cheek diss lasts less than a minute, but doesn't miss a trick.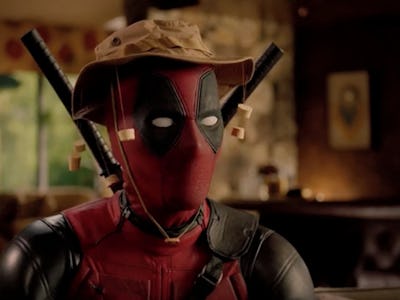 twitter.com/DeadpoolBugle
The Deadpool media machine continues its unorthodox roll, this time adding an "Australia Day" greeting from the Merc with a Mouth himself:
In less than a minute, Deadpool not only openly mocks the nation to which he offers salutations, but also the very film (X-Men Origins: Wolverine) that spawned the whole "Ryan Reynolds = Wade Wilson" concept.
Watching this, one can see why 'Pool may not have the fondest of memories for that earlier project:
It's hard to argue that the hard-cursing, character-out-of-movie advertising campaign isn't just downright awesome—they even had star Reynolds sitting on laps for a sneak showing on Monday in New York City:
… and who can forget the Halloween/baby X-Men clip?
Deadpool arrives in Australian theaters on February 11, 2016, and then across North America on February 12, 2016.