'Deadpool' Shows Surprise Screenings
Moviegoers in NYC and LA surprised with full showings, the social media response has been strong.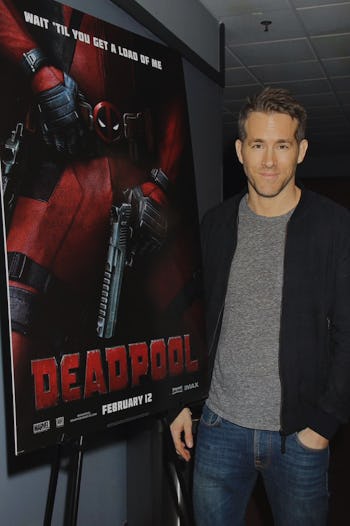 twitter.com/deadpoolmovie
Groups in New York City and Los Angeles, thinking they were going to get a look at some new footage from the upcoming film Deadpool on Monday were instead treated to full showings of the unfinished film—along with some unexpected guest stars.
Actor Ryan Reynolds, the film's star, appeared at the NYC event, while his co-stars T.J. Miller and Briana Hildebrand, screenwriters Rhett Reese and Paul Wernick, producer Simon Kinberg, creator Rob Liefeld and Marvel Comics icon Stan Lee hosted in LA.
Comments from some of those involved with the film have posted:
The social media response has been overwhelmingly positive:
Deadpool officially arrives in theaters on February 12, 2016.