Polaroid's New I-2 Instant Camera Actually Prints Sharp Photos
It even comes with manual controls.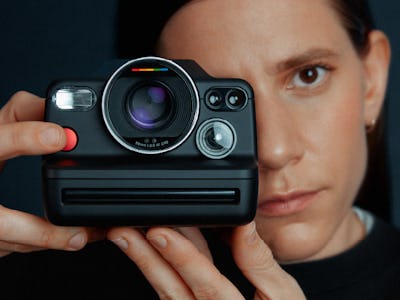 Polaroid
Just because you want to snap some instant photos doesn't mean you're stuck with low-quality pics. Polaroid's newest I-2 instant camera answers the question of what high-end instant photography would look like. To justify its hefty $600 price tag, Polaroid shoved in a bunch of modern features like manual controls, LiDAR, and app connectivity.
That's a much higher price compared to popular competitors from Fujifilm's Instax brand, and even Polaroid's own instant cameras. Still, the I-2 feels worth it though since it gives you a way to capture sharp images while still keeping that dreamy, lo-fi vibe that instant cameras produce.
SHARPER THAN EVER
Polaroid is using a three-lens autofocusing system for the I-2, which the company says will deliver the "sharpest shots of any Polaroid instant camera." The I-2 even uses a LiDAR sensor to detect the distance between the camera and the subject to autofocus properly. The I-2 does have a built-in flash, but it's also compatible with external flashes.
Unlike the other instant cameras that are as simple as one click, the Polaroid's I-2 gives you much more control since you can adjust shutter speed and aperture size between f/8 to f/64, while also switching between six shooting modes. You can see all these settings on a tiny OLED display next to the power button. There's also a thread mount on the lens to fit 49mm filters and a standard tripod mount at the bottom.
The I-2 also has modern features like Bluetooth and app connectivity, which can be used for remote shutter release and over-the-air updates.
DON'T FORGET THE FILM
Film has not been cheap for a while, but at least the I-2 is compatible with Polaroid's i-Type, 600, and SX-70 films. Let's not forget that all these tempting features come with a relatively steep price tag. Retailing at $599.99, it's almost as much as a used entry-level mirrorless camera these days, but the I-2 fulfills a much different role. It's available now globally on Polaroid's website and with certain retailers.