50 Weird but Brilliant Things on Amazon That Are Insanely Cheap
Somewhat odd, utterly useful.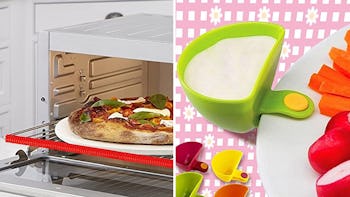 We may receive a portion of sales if you purchase a product through a link in this article.
In my line of work, I come across a lot of weird — but brilliant — Amazon products. From clever, space-saving hacks to quirky gift ideas, there are so many genius inventions that make life so much better. What's more, these bizarre little curios don't cost a ton of money. In fact, you'll be pleased to learn that my picks below are all ridiculously cheap. If you're in the market for some weirdly useful items on Amazon, then keep reading — I've got you covered.
This article was originally published on