50 Things Skyrocketing in Sales on Amazon That Are Smart as Hell & Have Near-Perfect Reviews
Popular picks that are worth the hype.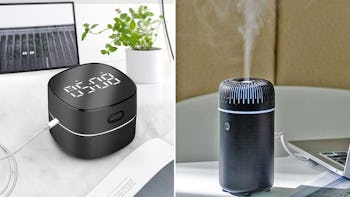 Amazon
We may receive a portion of sales if you purchase a product through a link in this article.
Sometimes a product comes along that makes you gasp, "I need this." Lucky for you, I found a slew of those products that are all skyrocketing in popularity on Amazon. Some will save you space, others will save you time, and the rest are just cheap and clever. From a blind spot mirror for your car to a cup holder for your rolling suitcase, you'll want to grab these items before they sell out.
Reviewers have given them near-perfect ratings and you will too, so keep on scrolling for these smart as hell and convenient AF products that you need — now.