50 Cheap, Clever Home Products Skyrocketing in Popularity You'll Wish You Knew About Sooner
These picks are climbing the best-seller list.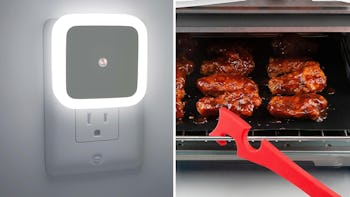 Amazon
We may receive a portion of sales if you purchase a product through a link in this article.
Whether you're looking for ways to organize your kitchen or ideas for space-saving storage solutions, this list of cheap and clever home products includes that and more. I'm talking helpful hacks and multifunctional items that make life more efficient, so you can spend less time on mundane tasks and do more of what you love.
Keep scrolling for game-changing products that are skyrocketing in popularity. You'll wish you knew about them sooner — now you do.