If You Have a Messy Home, These Clever, Cheap Things on Amazon Will Be Life-Changing
Budget-friendly organizational solutions that can be on your doorstep in a couple days.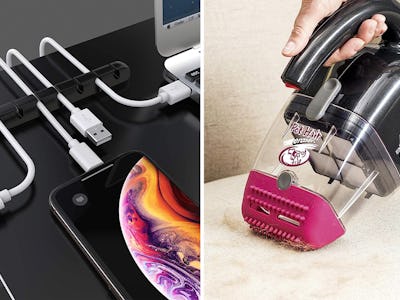 Amazon
We may receive a portion of sales if you purchase a product through a link in this article.
Whether you live alone or with housemates, it's safe to say that we can all be a little messy sometimes — I certainly can. However, having a clutter-free living space just may have a positive impact on the way you feel about your day. That's why I'm always looking for clever home products that make tidying up the place easy and hassle-free. In fact, these genius organizing solutions may just end up changing your life — without putting a dent in your wallet.