65 Clever Things Under $30 on Amazon That Are Effing Dope
Things that are actually worth your money? We love to see it.
Written by Alexandra Elizabeth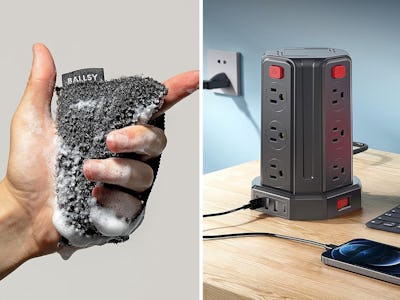 We may receive a portion of sales if you purchase a product through a link in this article.
There are heaps of ways to spend your money on the internet, so it can be a challenge to sift through the noise to find the really cool products that actually fill a need — and it's harder still to do it on a budget. Thankfully, the collection here is full of carefully selected products that make cooking and cleaning simpler, organization easier, and everything else just a bit more fun. And better yet, you can score all the items on this list for $30 or less.
This article was originally published on