Instagram Chief Still Talking About Bringing a Defining Feature "Private" 
Instagram's recipe for countering toxicity keeps returning to one key change.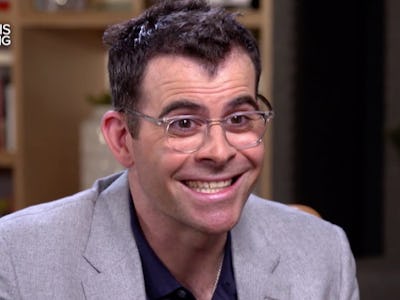 CBS This Morning 
In his first US television interview since taking over as the head of Instagram last October, Adam Mosseri reiterated that the social media platform is experimenting with hiding "likes" and pursuing other features to make Instagram a healthier environment.
"One of the ideas we're currently experimenting with is like counts private, for instance, 'cause we don't want Instagram to be such a competition," Mosseri told CBS This Morning co-host Gayle King.
Moseri said that users can still like in this current test, but they can't see the number of likes on other people's posts. This is so users don't have to deal with all the social comparison that comes with chasing likes, according to Mosseri.
The interview sheds further light on Mosseri's approach to reforming Instagram's platform, which has come increasingly under fire from some of its highest-profile users like Selena Gomez, who in 2017 told the New York Times that trolls prompt her to delete the app "at least once a week." At more than 150 million followers, Gomez is one of the most popular accounts on the platform.
Mosseri first introduced the idea of private likes at Facebook's F8 Conference on April 30, 2019, as a way to counter bullying on the platform.
Instagram has become one of the largest social media companies in the world since it's launch in 2010, reaching 1 billion users in late 2018. But a study from the UK's Royal Society for Public Health suggested that Instagram ranks as the worst major social platform for young people's health.
"It's interesting to see Instagram and Snapchat ranking as the worst for mental health and wellbeing – both platforms are very image-focused and it appears they may be driving feelings of inadequacy and anxiety in young people," Shirley Cramer Chief Executive of RSPH, said at the time of the study.
In the interview, Mosseri emphasized that he wants to create a healthier environment on Instagram, even if the end result might impact the company's bottom line. Mosseri also discussed a new notification warning feature that will encourage the authors of offensive or cruel content to re-think their posting. The company is also experimenting with putting the user notification both before they post a comment, as well as after.
He also addressed the ongoing concerns that Instagram and Facebook are eavesdropping on your conversations, noting that neither app does so, and the ad targeting is more likely because you've been interacting with that type of content more recently. Before heading up Instagram, Mosseri oversaw Facebook's newsfeed.
Mosseri's press tour is a sign that Facebook may be concerned about its crown-jewel. Not only does Instagram's 1 billion users dwarf the audience on some rival social networks like Twitter, its user base skews younger and its reputation is less compromised than that of its parent-company. Whether making like counts private will be enough to maintain that dynamic remains to be seen.
"We don't want Instagram to be such a competition," Mosseri said. "We want it be a place where people spend more of their energy connecting with the people that they love and the things that they care about."