How Upcoming Litepay Launch Has Affected Litecoin's Price
"This is the very beginning of a new way of sharing and transferring value.'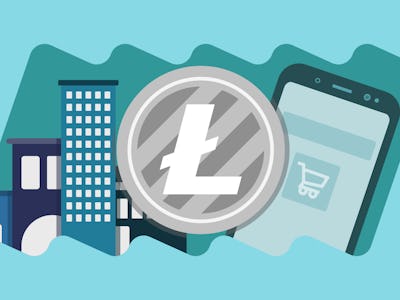 Flickr / Descryptive
There has been a lot of commotion surrounding Litecoin over the past few weeks. The cryptocurrency underwent a "hard fork" on February 18, which created Litecoin Cash. This project was credited with causing Litecoin's value to surge in the following days, but there was another venture that also caused fluctuation in the token's price ahead of the fork.
Litecoin's February breakout might have had a lot to do with the announcement that Litepay — a Litecoin payment system — will become available in 41 countries on Monday, February 26. The payment method, which was first announced on December 2017, promises to allow businesses and individuals to use Litecoin for everyday transactions.
Litecoin spiked as much as 32 percent on Wednesday February 14 after the news of Litepay's launch broke. This managed to push the cryptocurrency past the $200 mark, a value that it last held late in January.
Its price spiked to a high of $252 this Tuesday, but at 4 p.m. Eastern Friday the cryptocurrency's value has settled to $203.
Taking cryptocurrency and turning it from an online asset to spendable tender, like fiat currencies, has been a problem that has bedeviled the digital currency sector since its inception. If businesses don't accept cryptocurrency, all you can really do is trade it for other tokens.
"This is the very beginning of a new way of sharing and transferring value," Litepay CEO, Kenneth Asare, told Cheddar on Tuesday. "This is the first part of a very long road that goes from 300 million people being able to be banked to everybody with a cell phone being able to be banked, which is literally 5 billion people today."
According to Litepay's website, it will be a tool that allows users to "accept payments from customers anywhere on earth. Receive settlement from Litecoin payments directly to your bank account in your own currency, with zero price volatility or risk."
The payment system will even come with a specialized credit card that users can load with Litecoin to use for transactions at participating businesses.
On paper, Litecoin seems like a good fit for making small purchases and transactions. It is modestly priced compared to bitcoin, has very low transaction fees, and it only takes seconds for transactions to go through.
If Asare's venture is able to take Litecoin and turn it into something akin to a fiat currency, it could mean big things for the altcoin.
If you liked this article, check out this video about Litecoin's creator, a meme-loving Internet Dad.