Netflix Breaks Character to Report User Data During the Eclipse
"Well played, Moon," the company wrote.
by Monica Hunter-Hart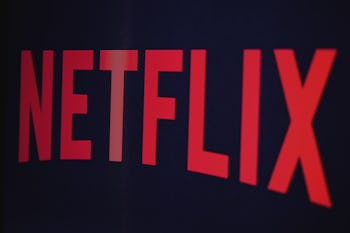 Getty Images / Pascal Le Segretain
Netflix rarely discloses its user data, but the company revealed on Monday that it experienced a ten percent drop in users during the total solar eclipse earlier that day.
"Hey, just wondering why 10% of you chose to watch a giant rock cover a giant ball of gas when I HAVE ALWAYS BEEN THERE FOR YOU," Netflix's Twitter account wrote, "but really, there was a 10% drop in plays during the eclipse today. Well played, Moon."
Netflix does not often share information about drops or surges in viewership, and it does not seem to have done so after other big national events, like the Superbowl or the presidential election. The company could be trying to use this non-controversial opportunity to draw attention to its brand (we're a divided nation, but everyone loves solar eclipses).
But this is still a neat, though very small, glimpse into Netflix's complex data-driven world. The company depends on user analytics to decide which shows to add, renew, cancel, as well as which recommendations to advertise at different times of the day and more. Everything you do — including how far you got into a show before pausing it — matters.
"We know what you played, searched for, or rated, as well as the time, date, and device," former engineering director Xavier Amatriain told Wired in 2013. "We even track user interactions such as browsing or scrolling behavior. All that data is fed into several algorithms, each optimized for a different purpose. In a broad sense, most of our algorithms are based on the assumption that similar viewing patterns represent similar user tastes. We can use the behavior of similar users to infer your preferences."
This was the United States' first total solar eclipse since 1979, so it makes sense that people paused House of Cards for a few minutes to go outside.
Netflix wasn't alone in experiencing consumer abnormalities during the eclipse. Executive outplacement firm Challenger, Gray & Christmas estimated that companies across the country would collectively lose $694 million on Monday because workers who went outside to look at the eclipse would likely each lose twenty minutes of productivity.
If you're aching for Netflix now that the sky has returned to normal, check out some cool eclipse-related content that the platform is currently hosting.