Brazilian Police Just Arrested a Facebook Exec: It Has to Do With WhatsApp
It's not just Apple and the FBI fighting over consumer privacy.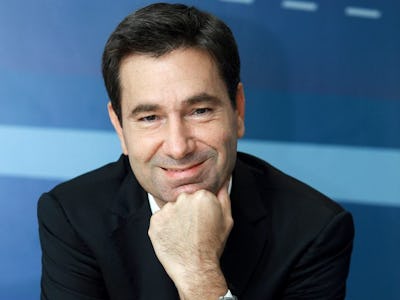 Facebook
Apple isn't the only tech company struggling with law enforcement over consumer data. Early Tuesday, the Brazilian federal police arrested one of Facebook's executives for allegedly failing to provide information for a criminal investigation.
São Paulo cops have detained Diego Dzodan, vice-president of Facebook's Latin American operations, for allegedly refusing to comply with a court order to unlock messages on Facebook-owned WhatsApp — a messaging app used lots of places but not really in the United States — connected to a drug trafficking case.
The Guardian reports that the court order is more than a month old. As the company denied related requests from federal police on three occasions, a judge first imposed a daily fine of roughly $12,600, then $253,116 before Dzodan's arrest was ordered.
Authorities have had an antagonistic relationship with Facebook over the app since December, when a different judge ordered WhatsApp be shutdown across the country for two days after the company refused to comply with a criminal investigation. Because texting in Brazil is roughly 55 times more expensive than it is in the United States, the app is extremely popular with at least half of the country's 200 million people using it for free text and voice messaging features.
In a statement to The Guardian, an unnamed Facebook spokesman said the company is "disappointed with the extreme and disproportionate measure" of arresting Dzodan.
"Facebook has always been and will be available to address any questions Brazilian authorities may have," the company said.
Facebook argues that while it does own WhatsApp (acquired in 2014), the messaging tool has no staff or operations based in Brazil and operates completely independently from Facebook. More to the point of the court request, Facebook says the service does not store content, and therefore the information being requested isn't something the company can access.
A WhatsApp spokesman says the company has complied "to the full extent of our ability."
Facebook saying they'd help if they only could might not just be a public relations ploy. CEO Mark Zuckerberg recently said he was "sympathetic" with Apple in that company's ongoing battle with the FBI, even though his own view was that his company had "a responsibility to help prevent terrorism" and would be more lenient with government access. That's something to think about the next time someone tries to hit you up on Facebook Messenger.