Study Paying People $300 to Eat Avocados to Lose Weight Might Actually Work
There's an upside to eating the high-fat fruit.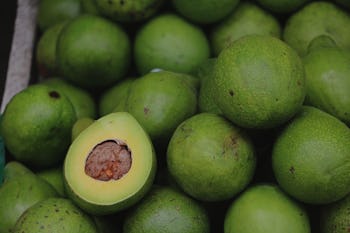 Pixabay
Avocados are versatile, trendy and delicious, but could they also be the key to weight loss? That's what one Loma Linda University doctor believes, and he's willing to pay volunteers $300 to eat an avocado a day in order to prove it. Although the study has not yet concluded, experts suggest his hypothesis may not be that far-fetched.
For the study, Dr. Joan Sabaté, who directs the Center for Nutrition, Lifestyle and Disease Prevention at Loma Linda University in California, will have 250 volunteers eat either an avocado a day for 6 months or no more than two avocados a month for the same time period. At the end of the study, Sabaté will see which group had significant weight changes.
Members of each group will be given $300 after successfully completing the study. Those in the group that was restricted to only two avocados a month will be given 24 free avocados to make up for their deprivation.Three other US universities will also conduct similar experiments, making the total number of volunteers involved in the research 1,000.
Unsurprisingly, over 20,000 people applied for the job.
Submission is now closed, but eligible individuals, local to California's Inland Empire, had to be 25 years of age and have a waistline of at least 40 inches for males or at least 35 inches for females. A deep love of eating avocados was, obviously, a must.
Sabaté suspects that the group that eats daily avocados will reign victorious in the weight loss challenge, but this isn't a blind guess. Lisa Moskovitz, RN, CDRN, and CEO and founder of New York Nutrition Group, tells Inverse that, although avocados have the highest fat content of any fruit, its fat is "healthy" fat.
"Typically foods that are high in healthy fats and fiber provide a lot of staying power after consumption which in turn can help decrease appetite and food cravings," says Moskovitz. "In addition, anti-inflammatory fat-rich foods, such as avocados, may help fight stubborn belly fat that is caused by stress hormone cortisol."
Although Moskovitz agrees that avocados are healthy, she's skeptical that they'll be the magical answer to weight loss.
"Due to its fat-rich content, avocados are also high in calories," said Moskovitz. "The average-sized avocado can clock in at over 400 calories, so if you're not careful with portion sizes those extra calories can easily turn into weight gain over time."
This study is funded by "Big Avocado," aka the Hass Avocado Board, so it's no wonder that avocados are the focus. However, Moskovitz urged that it may not be the avocados specifically that help dieters, but rather the introduction of additional plant-based foods into their diet.
"Whether eating avocados everyday will actually lead to weight loss is still controversial, however a diet that is balanced with plenty of plant-based, fiber-rich foods is always helpful for weight management," she concludes.