Sony Responds to Microsoft FTC Win by Doubling Down on a Trend Everyone Hates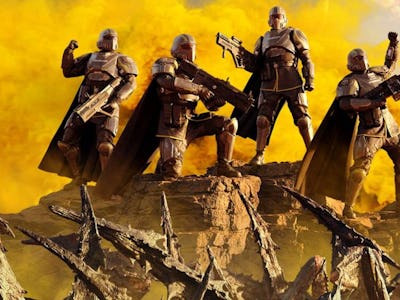 PlayStation
This week marked a major step in Microsoft's acquisition of Activision Blizzard, as, after five days of testimony, the court ruled in Microsoft's favor in its fight against the FTC (Federal Trade Commission). It's a major victory for Microsoft, especially in a deal that could have far-reaching effects for the entire industry. Throughout the process, Sony has been the most vocal proponent against the deal, and after the FTC trial, it seems Sony's response is to double down on a strategy that feels like it's simply too late to the game.
Nikkei Asia reports Sony plans to ramp up its research spending in gaming, to the tune of 300 billion yen (roughly $213 billion). This will account for nearly 40 percent of the company's overall R&D spending. Apparently, a big part of this is PlayStation's pivot from a hardware focus to a more live-service focus.
Back in February, the company said it has 10 live service games in development, none of which have released yet. We do know a few of these, however, like Helldivers 2, The Last of Us 2 Factions, and Fairgames.
At this point, Sony has not made any real headway in the live-service space. Combined with the very clear consumer backlash to live service games, Sony's decision feels surprisingly behind the times.
It's hard for any live service game to survive in the current climate, whether it comes from a big studio or not. Just look at the struggles of Halo Infinite or the shutdown of EA's Knockout City and Apex Legends Mobile, and even Remedy and Smilegate's CrossfireX. The success stories in live service are few and far between, and while Sony certainly needs other sources of income, this feels like the wrong direction.
Sony's single-player experiences have done exceedingly well in recent years. Games like Marvel's Spider-Man and God of Wår Ragnarok have sold well over ten million copies. Then there are surprise hits like Ghost of Tsushima, which sold over 8 million. Obviously, not every title meets expectations, but Sony's single-player offerings are what PlayStation has become known for, the driving force to invest in one of the company's consoles.
Sony's single-player development has definitely slowed down as Marvel's Spider-Man 2 is ostensibly the only title we know of in the near future, everything else announced is a live service title. In its report Nikkei Asia states "It [Sony] plans to allocate 55 percent of PlayStation 5 game development spending to live service games in the year ending March 2024, and 60 percent for the year ending March 2026."
This is remarkably different from what other publishers are focusing on right now, even Microsoft. Apart from its purchase of Activision Blizzard, Microsoft has clearly been investing in Game Pass, Cloud Gaming, and single-player. The biggest Xbox exclusive of the year is the massive single-player RPG Starfield, and the recent Xbox Showcase put a big spotlight on single-player games like Fable, Like a Dragon, and Senua's Saga: Hellblade 2.
Even EA, the company that notoriously once said "single-player games are finished," is course-correcting with games like the Dead Space remake, Star Wars Jedi: Survivor, and Immortals of Aveum.
Everything about Sony's strategy feels antithetical to where the rest of the industry is heading, and that might be intentional. However, it's easy to see how this strategy could end up going catastrophically bad for Sony. It's hard enough for a single live service title to make it, but what happens when your console has ten different live service games available? How do you make sure each of those games can retain a player base and not cannibalize each other? That's the main question that Sony needs to answer moving forward.
It's possible that Sony's renewed focus on live service is a direct response to Microsoft buying Activision and the potential that Call of Duty could become exclusive. Still, Sony has undeniably had success with single-player exclusives, and that age-old saying "don't fix what ain't broke" feels like it applies. Only time will tell how things really pan out, but it's hard to see this pivot as something that'll end up wildly successful.