Those PS5 Handheld Rumors Are Starting to Make a Lot More Sense
New job listings might corroborate rumors that PlayStation is working on a cloud streaming device.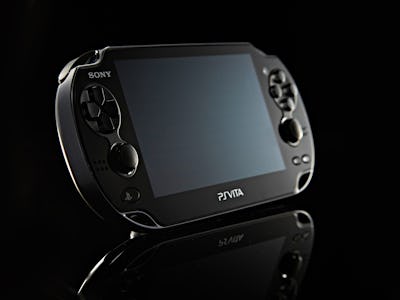 PSM3 Magazine/Future/Getty Images
The PS Vita has been in the rearview mirror for years. Sony shifted its focus away from handheld gaming after the PSP successor underperformed in more ways than one. Despite this, multiple sources have indicated that Sony is developing a new handheld, and a new set of job listings at Sony seem to corroborate the rumors about a new cloud-based device.
The Verge recently discovered 22 Sony cloud gaming job listings, including a posting for Director of Product Management for Cloud Gaming (this particular listing has since been filled).
While the job listings don't outright confirm the company is working on a handheld, it's possible these vacancies are related to a streaming device, first referenced by industry insider Jeff Grubb. The listings run the gamut, from senior platform engineers, software engineers, project managers, and a technical writer, among many others.
"As a member of Sony Interactive Entertainment's Future Technology Group (FTG), you'll have the opportunity to lead the charge in the cloud gaming revolution," says a listing for a Software Engineer on the Cloud Engineering team. "FTG is at the forefront of putting console-quality video games on any device."
As noted by The Verge, Sony actually has a patent application for powering one person's game using multiple GPUs, which sounds a lot like it would be tied to cloud gaming, as well.
This device reportedly won't run games natively, but will focus on streaming — either from the cloud or a PS5 console using Remote Play. Sony has yet to formally announce any such device.
In early April, Grubb tweeted about the potential Sony handheld, adding that he would "scope down those expectations," in regards to fans wanting a Vita 2, but says he's "heard about a cloud-streaming handheld." Grubb's track record is hit or miss, but he did accurately report on the Metroid Prime remaster before its release.
The final piece of the puzzle is an April 5 report from Insider Gaming, which indicates that Sony does have a handheld device in the works. It's apparently codenamed the "Q Lite," but isn't actually a cloud-streaming device after all. Instead, it will utilize Remote Play functionality with the PS5.
These latest rumors contradict Sony's previously stated stance on handhelds.
"PlayStation Vita was brilliant in many ways, and the actual gaming experience was great, but clearly, it's a business that we're no longer in now," PlayStation CEO Jim Ryan told Game Informer back in 2019.
Given the failures of the PS Vita, it makes sense Sony would want to steer clear from a dedicated handheld device. If the Q Lite focuses on streaming, the company wouldn't need to develop games specifically for the platform. It's likely this device — if real — won't be announced for quite some time, but either way it's clear Sony has big plans for a cloud gaming initiative ahead.