3 months later, Nintendo destroys initiative that fans actually supported
One step forward, three steps back.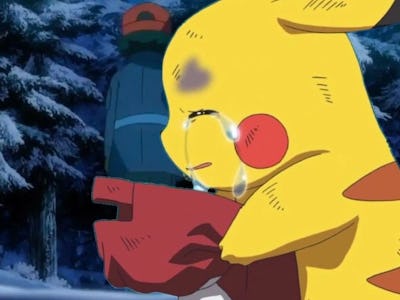 The Pokemon Company
In February, Nintendo announced it would provide fans with a massive library of sound effects and music from Pokémon Diamond and Pearl. Pokémon DP Sound Library, as it was called, was an uncharacteristic move from Nintendo that encouraged fans to use all the available content in their projects — as long as it was non-commercial. But wait, why am I using the past tense? Well, just three months since Nintendo opened the doors of the library, it is shutting the whole project down. This is less surprising than the original announcement of the library, as the project's closure cements Nintendo's recent anti-fan stance.
The Sound Library was always out of character
The notice of the Sound Library's closure was first spotted by Eurogamer. An announcement on the website of the library states, "This service has been terminated as of May 31, 2022, at 9:00 a.m. UTC." The site no longer allows users to stream or download content from the library.
The existence of the Pokémon DP Sound Library at all was a thing of curiosity. Nintendo announced the project which contained 149 different tracks and sound effects from Diamond and Pearl. The library pulled from the original 2006 version of the games and not the more recent remakes: Shining Pearl and Brilliant Diamond. A key feature was the "party track" which allowed a user to choose six tracks and create a playlist. This was a playful reference to the six-party system in the Pokémon games.
Most exciting, however, was the ability of users to download all content in the library for their use. Nintendo said that all audios would be useable in non-commercial projects. This meant the tracks could be used as background music for plays, YouTube videos, and even allowed fans to pick a track and walk down the aisle to it.
Nintendo's fight with fans
Of note is that the original release of the library came just hours after Nintendo removed thousands of videos on YouTube that used music from its franchises. The videos were not monetized and sought to give fans access to the music, as outside of the rare official soundtrack the music is hard to enjoy legally.
The company is notorious among fans for its aggressive takedown of fan projects. Multiple homebrew games that use Pokémon and Zelda as a base have been ordered to shut down under threat of legal action. The most egregious insult to Nintendo are sites that host ROMs, or illegal copies of video games. Sony even removed a fan-made Mario game inside of its game Dreams at the request of Nintendo.
Lack of access
A throughline lies beneath all these battles between fans and Nintendo. At the heart of it is the issue of accessibility and the question of who should be able to use this content. Legally Nintendo gets to do what they want in the case of ROMs, fan projects, and videos with music from its games. Nintendo owns the property; therefore, it is legally justified in acting against whatever they decide.
However, think about why fans are going to such lengths. Nintendo is bullying them over making content accessible to the public. Large swaths of Nintendo's catalog are unplayable to modern audiences through legal methods. There are some options such as the NES and SNES Classic. Not to mention fans can always go out and buy an old system and a physical copy of the game they want to play, but rare games can go for astronomical prices up to $2 million. No one should have to have that much money to play their favorite game.
Most of these projects come from people who have a great love of Nintendo and want to preserve the company's content so that others can enjoy it without some obstacle in their path. Just this month Nintendo took measures to make it almost impossible to purchase games on the 3DS and Wii U eShops. Two consoles' worth of games are now inaccessible to the fan who wants to follow Nintendo's rules.
It is an issue of preservation, and if the Pokémon DP Sound Library is any indication, Nintendo's legacy may be better off in the hands of fans — they clearly care about the cultural importance of the content more than Nintendo.