Like a Dragon Gaiden Release Date Time, File Size, and Pre-Order Bonus for the Yakuza Game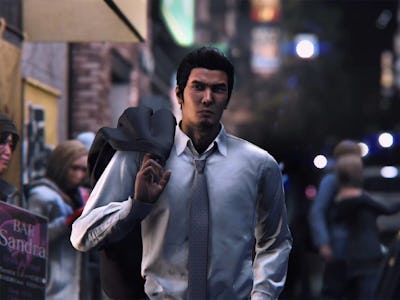 Ryu Ga Gotoku Studio
For nearly 20 years the Like a Dragon (formerly known as Yakuza) series has told the story of Kazuma Kiryu, the Dragon of Dojima. With Like a Dragon: Infinite Wealth looking to bring Kiryu's long tale to an end, Like a Dragon Gaiden might be the last time we see him as a proper protagonist. Gaiden chronicles what Kiryu was up to during the events of Yakuza: Like a Dragon and how he ends up in Hawaii alongside Ichiban. Fans of the series will likely want to jump in as soon as possible to get ready for Infinite Wealth, so here's everything you need to know about Like a Dragon Gaiden's launch time, file size, and more.
When Is the Like a Dragon Gaiden Release Date and Time?
Because Like a Dragon Gaiden will release on multiple platforms, the exact times can differ, even though the "official" release date is November 9. To start, the PC release seems tied to when the game is out in Japan. Because of that, Like a Dragon Gaiden will be available on Steam on November 8 at 10 a.m. ET.
The PlayStation and Xbox versions, however, will release at players' local times. This means Like a Dragon Gaiden will be playable at 12 a.m. ET on November 9, or 10 a.m. PT on November 8.
Can You Pre-Load Like a Dragon Gaiden?
Like a Dragon Gaiden is available for pre-load on Steam, but unfortunately, this doesn't seem to be available on PlayStation and Xbox currently. That means you can only start downloading the game when it releases. Past games in the series, including Ishin and Yakuza: Like a Dragon, also didn't have pre-load options on consoles.
What Is the Like a Dragon Gaiden File Size?
Like a Dragon Gaiden will take up roughly 98 GB of storage on all platforms. That's more than you might expect considering Gaiden is quite a bit shorter than other games in the franchise, clocking in at roughly 15 hours. However, this is likely due to the inclusion of a special Like a Dragon: Infinite Wealth demo that's unlocked once you complete the main story of Gaiden. That, coupled with the graphical upgrades, could explain why the file size is larger than expected.
What Are the Like a Dragon Gaiden Pre-Order Bonuses?
Like a Dragon Gaiden won't have a physical release in North America, which means there are no extra editions or retailer-exclusive bonuses. However, there is one bonus for pre-ordering the game digitally that's tied to the game's optional combat arena. By pre-ordering on any platform, you'll receive The Legendary Fighter Pack, which includes three playable characters for the arena. Here's what you get:
Goro Majima – The Mad Dog of Shimano
Taiga Saejima – The Slayer of Eighteen
Daigo Dojima – 6th Chairman of the Tojo Clan
All three characters are quite well-known to fans of the franchise, so if you're planning on playing Like a Dragon Gaiden, it might be worth putting down a pre-order.
Like a Dragon Gaiden: The Man Who Erased His Name releases on November 9 for PlayStation, Xbox, Game Pass, and PC