Honkai: Star Rail Welt Theory Teases an Epic Shared Universe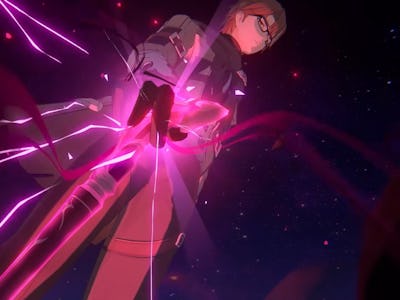 HoYoverse
Dan Heng isn't the only character in Honkai: Star Rail with a mysterious past. Welt Yang, one of the senior members aboard the Astral Express, has one of the most complex backstories in all of Honkai. He's a bit cagey about his past even if you ask outright, saying he's just a white-collar worker in the animation industry. But there's more than enough evidence to suggest this Welt is the same Welt from Honkai Impact 3rd — which establishes an interesting precedent for how Honkai: Star Rail sets up more multiversal crossovers featuring developer miHoYo's other gaming universe. Maybe we'll even see Genshin Impact cross over with Star Rail.
If you ask Himeko about other crew members, namely Welt, you'll get vague hints about his cryptic origins on a distant planet and learn he has a family waiting at home and powers that come from an "old friend." However, these lore snippets don't offer a lot of details regarding Welt's past. Yet there are plenty of cleverly hidden details suggesting that, in some ways, Welt's presence is already a crossover between the Honkai games that could be expanded upon in the future.
Many Honkai Impact 3rd references hide in Welt's splash art alone. He was known as Joachim Nokianvirtanen until Welt Joyce, the man with the blue hair in his splash art, gave him his name. Joyce was the first Herrscher of Reason, Honkai Impact 3rd's equivalent of Aeons, before he passed his Herrscher core (source of power) to the current Welt Yang. The moment he gave him his name is memorialized in Welt's Light Cone, In the Name of the World.
The red-haired woman in the bottom left of his splash art is Dr. Tesla, a scientist who works for a Honkai Impact 3rd organization called the Anti-Entropy. Welt was a sovereign for the same organization. It's highly implied that the two are married (or at least romantically involved) in the lore that HoYoverse has revealed in the game and supporting media. According to Honkai Impact 3rd fans, she's probably part of the family that's waiting for him back on his home planet.
There are two other characters in the photo: Dr. Einstein, another scientist for the Anti-Entropy, and Void Archives, a particular character that has caused trouble for Welt in the past. If these many characters are in Welt's splash art, it could mean that they will appear in the future as part of a story of his.
So it would appear that Welt from Honkai Impact 3rd and Honkai: Star Rail are one and the same. Other Honkai: Star Rail characters seem to riff on alternate versions of the same characters in Honkai Impact 3rd. Bronya appears as an adult in Star Rail, but the most significant version of her in Honkai Impact 3rd is just a teenager. Silver Wolf, the upcoming Honkai: Star Rail 1.1 character, also looks similar to Honkai Impact's Bronya, probably because "Silver Wolf" was the latter's alias. Himeko, the Astral Express Conductor, also shares her name and appearance with a beloved mentor figure in Honkai Impact 3rd. So it's tough to say if we're looking at a straight-up shared universe or something a little more nuanced.
Either way, Welt's existence makes it seem like a reference point for future crossovers.
Welt's Wiki page concluded that his story in Honkai: Star Rail takes place after the Alien Space manga and the Post-Honkai Odyssey based on his official character page and Himeko's explanation of how he ended up on the Express. If Dan Heng could confront his past, then why can't Welt and or other Honkai Impact 3rd characters crossover into one or more Star Rail chapters? It's also possible that another person from Honkai Impact 3rd will appear as a leaked character in the future.