Everything you need to know about HoYoverse's Honkai: Star Rail
To you who will soon depart.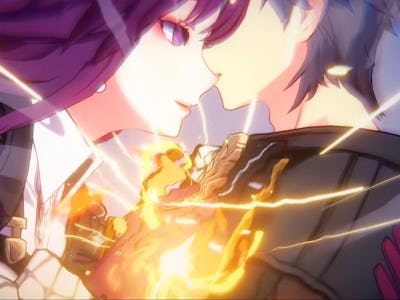 Honkai: Star Rail shines with its cinematics almost as much as its gameplay. We weren't sure what to expect when HoYoverse announced its first turn-based RPG, but it looks ready to deliver an emotionally investing experience with a new space-themed story. As per the latest beta, the satisfying turn-based combat and compelling mysteries behind different worlds are worth recommending. It's not Genshin Impact, but it's an equally entertaining beast of its own.
Here's what we know so far about Honkai: Star Rail.
Does Honkai: Star Rail have a release date?
Honkai: Star Rail doesn't have a release date. It looks like it's getting closer, considering the second beta is ending next week. No concrete timing is in sight, though. I'd expect it no earlier than 2023, considering what the developers mentioned tweaking from the beta. HoYoverse needs time to flesh out the existing locations, optimize controller support, incorporate the in-progress photo mode, and more. Watch for more news in the fall.
Does Honkai: Star Rail have a trailer?
Yes! Actually, Honkai: Star Rail has more than one trailer. Here's a link to all of them, in case you need to catch up:
The first trailer aired last year in October. It doesn't say much, but it does introduce early playable characters and settings you can expect to see in the game. Following trailers build suspense about what the player's role as a carrier of the Stellaron and a member of the Trailblazers. The most recent trailer from the Summer Game Fest features a voiceover from Kafka, a Stellaron Hunter related to the protagonist, and her parting words to them before their journey.
What is Honkai: Star Rail gameplay like?
Unlike Genshin Impact, Honkai: Star Rail is a turn-based RPG. That means tactically choosing attacks for each character instead of hectic button-pushing in real-time. You can control up to four characters at once, each of which has a separate turn to attack.
Each character has a weapon, element, path, Light Cone, artifact set, and skill tree. In that sense, there's plenty to juggle when leveling characters and choosing the most optimal teammates. Light Cones are basically cards that add an additional ability to the equipped character. However, you can only add a Light Cone to the character if its "path" matches. A path isn't the same as an element, but it's similar. It's another identifier that separates characters from each other in the game.
Players take advantage of elemental weaknesses to gain extra turns during fights and manage energy meters for using skills and ultimate abilities. There's a complex turn economy to consider and certain characters whose abilities are worth considering to more effectively stack attacks.
What is the Honkai: Star Rail story?
Honkai: Star Rail stars a protagonist who holds the power of a Stellaron, a "Seed of Ruin" from the world's god of destruction. They wake up without any memories in a space station under attack. Two Trailblazers, March 7th and Dan Heng, run into them by chance.
Long story short, the protagonist absorbs what is essentially the power of a god and attracts the attention of the space station lead. You have two options: Stay at the space station or board the Astral Express and come back occasionally when the station calls.
Of course, the protagonist joins the Trailblazers and boards the Astral Express. They hope to learn more about themselves and Stellaron in the process. That also means investigating the drama with every new world they run into, whether that be its politics, climate issue, or something else.
Who are the Honkai: Star Rail characters?
We already know a bunch of Honkai: Star Rail characters from HoYoverse previews. Some of them even have character trailers and descriptions on the official website. These are the ones we know so far.
Trailblazer
March 7th
Dan Heng
Himeko
Welt
Arlan
Asta
Blade
Clara
Herta
Kafka
Silver Wolf
Sampo
Bronya
Hook
Gepard
Natasha
Pela
Serval
Seele
Luocha
Sushang
Jing Yuan
How can I sign up for the Honkai: Star Rail beta?
Sorry, you can't. Honkai: Star Rail beta sign-ups are closed. The first beta already passed and the second is ending soon. We'll be sure to let you know if another one comes up.