Here's Every Voice Actor in the God of War Ragnarok Cast
From Gods of War to talking squirrels.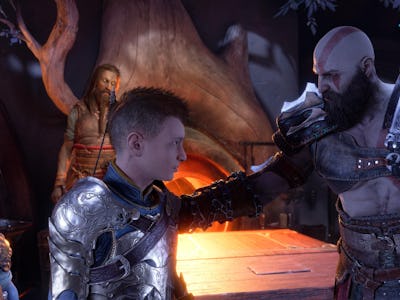 PlayStation Studios
God of War Ragnarok feels like almost two games in one, bringing Act 2 and Act 3 to conclude the story of Norse mythology set up in the 2018 God of War, or Act 1. With so much story to tell, it's natural that this game will have a sprawling cast of performance actors, with some pretty big names from across the gaming industry.
In addition to returning favorites like Kratos, Atreus, and Mimir, you've got some pretty major new characters like Thor and the dreaded Odin. If at any point you find yourself thinking "I've heard that voice before..." you probably have! With that in mind, we'll dive into the talented actors behind the main cast of Ragnarok.
God of War Ragnarok is currently available for PS4 and PS5.
This article was originally published on