This Genshin Impact quiz is the most therapeutic thing you'll do this week
A weirdly satisfying time sink.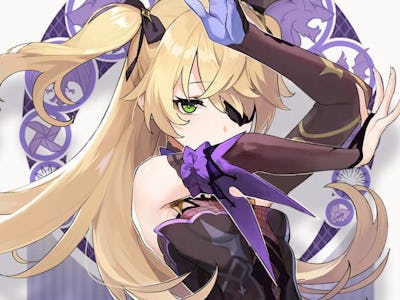 Who do you kin? That's what the "Extremely Extensive Genshin Impact Kin Quiz" is here to help decide. At this point, Genshin Impact has over 49 characters in its ever-expanding roster. We all have our preferred party members and those that we relate to most. However, some fans take it to the extreme by "kinning" their favorite Genshin Impact character or using them to make sense of themselves. Fans of fictional characters even sometimes look to emulate traits from their favorite characters.
The Genshin Impact fandom uses the term kin to mean "strongly relate to." Someone who kins a character connects with that character on an emotional level — sometimes, enough that they feel they are that character. Kinning used to be a "crazy" thing back in my preteen years, where people would make fun of Tumblr personas for being a "wolkfin" or "potatokin." Nowadays, many kins don't seem to seriously believe they are that character but still strongly relate to them.
Quiz creator katiemaynis published the Extremely Extensive Genshin Impact Kin Quiz three months before it boomed. As seen in Google Trends, search results for the quiz suddenly spiked on May 23, 2022 and are still on the rise. It's at this point that Genshin Impact content creators found the quiz and started sharing it online. Fans picked it up from there.
"I made the quiz three months ago for fun, and it had a few hundred takers at most, so I just kind of forgot about it until I was sent a link of a big YouTuber taking it, which I then realized wasn't the only one and that multiple of the voice actors had taken it as well," Katie tells Inverse. "That really surprised me, and was exciting to see, especially because I wasn't expecting it three months after it was made!"
So what are people getting? One of the first to post about the quiz on YouTube, Asian Guy Streams, got Thoma. Meanwhile, Enviosity, Genshin Update, and many others touted their results as fellow Lumine kins. Lily "LilyPichu" Ki, an Offline TV streamer and Sayu's voice actor, posted about the quiz around the same time. She got Gorou. At this time of writing, Kamisato Ayaka is the most common result at about 9 percent. Albedo, Lumine, and Sangonomiya Kokomi are behind her at 6 percent.
The Extremely Extensive Genshin Impact Kin Quiz is not just popular because of the buzz. It's popular because it actually gives people results that make sense — or at least make you think.
"I don't like short quizzes just because there's no way to be accurate with so few options since people are so varied, so I wanted to make a long quiz that could be as accurate as possible," Katie said of her work. "To make the results relatable, I first made sure to research the character of the result I was writing, so I could make sure I wasn't overlooking any aspect of their personality, then tried to think of what I would tell the character if they were real. That mixed in with some life experience from me or others I know made the results more specific to the quiz takers who got them. I wanted to make sure all 75 questions were worth it, so I didn't hold back on length."
Katie took days to finish the quiz, and it shows. Many test-takers admit that they felt "attacked" or that the quiz "read their mind." It starts off with some basic stuff like your MBTI and zodiac. However, if you take the time to answer all 75 questions, you'll find questions about your love language, deepest desires, and even your role in group projects.
I'm a personality test fan, but I have standards. Picking between arbitrary options like favorite colors, outfits, and such means a lot less to me than questions that delve into your character. "What were you like as a kid" would get a pass. Meanwhile, "what's your birthstone" is a waste of my time and yours. This Genshin Impact kin quiz is no joke. I'd recommend it to any fan that wants to reflect on themselves and appreciate the cast.
I got Fischl, which is actually a scarily fitting result. In fact, she's the epitome of kinning in and of herself. She's my favorite character, partly because of her complicated backstory. Her name comes from the princess of her favorite fantasy novel, who she related to so much that she basically became her. She became Princess Fischl — or, at least, she's so ingrained with her identity that she behaves like her.
"You are exactly who I am making this quiz for," read my result. "What you don't realize is that fictional characters are a simplified version of people, not the other way around."
When asked about what she would say to test takers, Katie said, "I did my best to make the test inclusive of everyone, so the results were completely based on personality alone, so don't worry about gender or background changing the results, and also I love looking at the song recommendations of the last question!"
Katie has continuously updated the Extremely Extensive Genshin Impact Kin Quiz with new characters up to Kamisato Ayato. I would expect Yelan, Shikanoin Heizou, and others to eventually make it into the results. In the meantime, you can take her Genshin Impact kin quiz yourself. Send the test results to your therapist, if you want.