Elden Ring Is Still the Best Game of the Decade One Year Later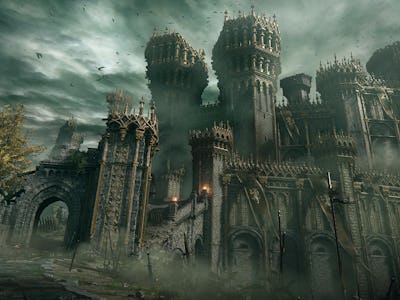 Bandai Namco Entertainment
The video game industry is often driven by hype, with blockbuster games stirring up excitement as they inch toward release. While many anticipated games release to global acclaim (such as the recent Resident Evil 4 remake), just as many — if not more — seem to disappoint, like Cyberpunk 2077. One game that managed to meet its impossibly lofty expectations is the beloved Elden Ring, which just recently celebrated the first anniversary of its release. But in the current landscape of disappointing releases, what made Elden Ring so special, and how did it live up to the hype?
Well-Polished
A lot of eagerly anticipated games frequently launch with bugs and other issues that make them feel unpolished. It seems like no game — regardless of the developer's prowess — is completely bug-free, but the severity can vary immensely.
Even the mighty Rockstar Games wasn't immune from this, as it released the now infamous GTA Trilogy remaster with wild bugs across the board. But Elden Ring, on the other hand, was polished right away, with very few bugs and issues from the start.
Most of the game's technical issues were incredibly rare — and quickly fixed. During our 100+ hour playthrough, the only issues we ever experienced were minor frame rate dips on rare occasions, which have been widely addressed since then. Given Elden Ring's sheer size and ambitious design, it's surprising just how well it worked right out of the gate.
It seems fans have been burned too many times with unpolished games. The most famous example is Cyberpunk 2077, which was in the works for the better part of a decade before releasing to mixed reviews. The technical issues were absurd, including game-breaking bugs, and wild visual issues that were downright horrifying. It was so bad that the game was pulled from the PlayStation Store temporarily.
It's clear developer FromSoftware prioritizes function and high quality. This is highly apparent in Elden Ring, which is partly why it became one of the most beloved games ever made.
Ambitious Design
Even if a game has literally zero bugs, its success is still dependent on its design. Is the game fun? Is the gameplay loop rewarding? Not only did Elden Ring nail the fun factor, but for many players, it exceeded expectations.
Elden Ring was FromSoftware's attempt at creating a massive open world, which could have diminished the overall quality of the game. It's easy for open-world adventures to feel repetitive and bloated, but that wasn't the case with Elden Ring. The world felt like a natural evolution of FromSoftware's beloved action RPG formula, giving players plenty of things to see and do. Nearly every encounter feels hand-crafted and unique, offering an impressive amount of variety. Some areas are completely optional and include bits of story sprinkled throughout, while others are labyrinthian and focus more on action and challenge. No matter what, each area feels interesting.
The world of Elden Ring is awe-inspiring and packed to the brim with surprises. It's almost unbelievable that it exists, especially given the staggering scale of its world. Exploring The Lands Between offers a sense of dread, but excitement as well, leaving you guessing as you make your way to a new destination. Will the cave ahead be home to a gargantuan beast that can take you out in one fell swoop? Or will you stumble upon a merchant who sells powerful items?
For the majority of Elden Ring, it's never entirely clear how much geography there is to explore. There's a moment just before the conclusion of the third area called Liurnia that feels like it could be the end of the game. Depending on how things unfold, it could be 30 to 40 hours before you finish Liurnia, so it's reasonable to think the game could wrap up here. But then, you reach the beautiful Atlas Plateau area, which is a sprawling section that leads to major POIs in any direction you look. It's at this moment that you realize the absurd size of this game — a feeling that is simultaneously daunting and thrilling.
FromSoftware isn't finished yet. Elden Ring was already overflowing with content, but now, fans have a new DLC expansion to look forward to. Beyond that, Elden Ring has gotten a slew of meaningful updates since its launch, including a fun PvP mode that truly tests your skills.
It's easy to see why Elden Ring garnered so much success. It's a behemoth experience that features so much to do, meaning no two playthroughs are exactly the same. Elden Ring is proof that major games like these can launch with few technical issues while also incorporating meaningful design choices that capture an audience. Even a year after launch, this game is still lauded by the community, setting a new precedent for what a successful open-world game looks like.