Everything We Know About Counter-Strike 2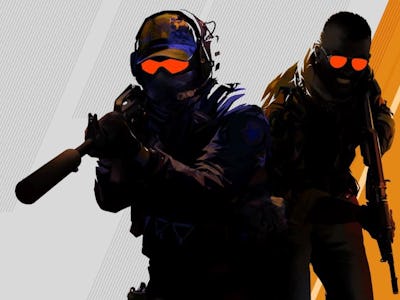 Valve
Valve has a rich history of making beloved games, including Half-Life, Portal, and Left 4 Dead. One of its most popular games is the online first-person shooter Counter-Strike: Global Offensive (CSGO), which launched in 2012, and became a hit with the esports community.
Since then, Valve has supported it tremendously, but now, a fully-fledged sequel is in the works. Referred to as Counter-Strike 2, this new sequel aims to change things from the previous entry in major ways. Here's what we know about Counter-Strike 2.
Counter-Strike 2 Release Window
As confirmed by Valve, Counter-Strike 2 will launch in summer 2023. The company finally made the long-rumored announcement on March 22, 2023.
The exact release date is unknown, but we'll find out more in the coming months.
What Is Counter-Strike 2?
Counter-Strike 2 is the new iteration of CSGO, and will come with visual enhancements thanks to the Source 2 engine. Better yet, Counter-Strike 2 is a free update to CSGO, allowing the community to migrate over in unison.
The new version will feature a visual overhaul, improved maps, and "dynamic volumetric" smoke grenades. Valve actually released three new videos covering the new maps, online tick rate, and the aforementioned smoke grenades.
It was also confirmed that all your items from the original CSGO will carry over to Counter-Strike 2. In addition, the new game will feature workshop maps at some point.
One new addition is the implementation of Nvidia Reflex, which aims to reduce latency across all PCs. Though, older GPUs will feel the effects of this the most, even allowing players without the most up-to-date hardware to remain competitive.
Counter-Strike 2 Limited Test
Alongside the games' reveal, Valve also confirmed that Counter-Strike 2 will get limited testing right away, available to current CSGO players. Player eligibility is determined by the following factors, as explained via the game's FAQ:
Players are selected based on a number of factors deemed important by the Counter-Strike 2 development team, including (but not limited to) recent playtime on Valve official servers, trust factor, and Steam account standing.
If eligible, you'll get a notification from the CSGO main menu with an invite. The limited test will run until the game launches in full later this summer. Valve plans on supporting the limited test and will implement fixes as issues arise. The company already issued a patch at the end of March, which addressed a litany of concerns. The game will likely look much different upon release than it does currently in its limited test form.
Counter-Strike 2 Leaks
Much of the information about Counter-Strike 2 prior to its announcement came from Richard Lewis, a Counter-Strike journalist. Lewis published a lengthy report that highlighted what to expect from the sequel and was largely spot-on.
Lewis reported that anonymous sources with "knowledge of the game's development" said that Counter-Strike 2 has been in the works for "some time," and that a beta will go live in March or April 2023, which was confirmed as part of Valve's announcement.
But what else do we know about Counter-Strike 2? Lewis reported that Counter-Strike 2 will run on the Source 2 engine, though this might alienate players with older PCs. "That is likely to come at a cost of performance for players with low-end PCs, although Valve historically has always had a philosophy of empowering those with everyday gaming rigs to be able to play their games," Lewis said.
Elsewhere in the report, Lewis' sources said the game will include 128-tick servers, which will allow for faster processing, and that matchmaking will be improved overall. Apparently, Counter-Strike 2 is "ready to go," according to a source.
Lewis's report isn't the only piece of evidence to support the sequel's existence prior to its announcement.
Twitter user Gabe Follower 2 discovered that new NVIDIA drivers include peculiar executables in the form of "csgos2.exe" and "cs2.exe." This is noteworthy because the .exe filename extension is known as "executable," which indicates the main execution point of a program, typically on Windows operating systems. Running a .exe file will typically start a particular program. These executables were not present until recently, which telegraphed Counter-Strike 2's existence.
One thing that's worth mentioning is that Gabe said this new entry won't actually be a "new game." Instead, Gabe sad it will be the same CSGO on the new Source 2 engine, serving almost as an enhanced version of the game. This was confirmed alongside Counter-Strike 2's announcement.
"It won't be [a] new game, it won't be Counter-Strike 2, it won't be even a rebrand, just CS:GO Source 2," Gabe said. "And your skins are fine, they will be available in [the] new version."
Counter-Strike 2 will launch for PC this summer.
This article was originally published on