Everything we know about Call of Duty: Vanguard Season 4
Will the trend of substantial updates continue?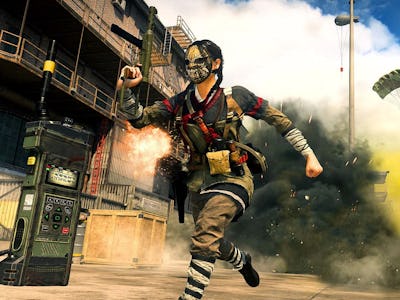 Activision
Although Call of Duty Season 3 Reloaded just launched, Activision is already gearing up to launch the next seasonal update. Season 4 will be coming soon, hopefully continuing the recent trend of featuring major, noteworthy improvements to make Call of Duty the best experience it can be—across Warzone and Vanguard. But when does Season 4 release and what kinds of updates will it include? Here's everything we know about Call of Duty Season 4.
When is the Call of Duty Season 4 release date?
Based on the in-game Battle Pass countdown for the current season, Call of Duty: Warzone Season 4 is due out on or around Wednesday, June 22, 2022. This, of course, is subject to shift by a day or so, but don't expect the Battle Pass countdown timer to be too far off. As for Vanguard, seasonal updates usually start a day early, placing Season 4's launch on June 21.
Typically, updates go live around Noon Eastern, but Activision has yet to confirm an official release time. We'll likely get more concrete information within the next couple of weeks.
Is there a Call of Duty Season 4 trailer?
There isn't a trailer for Call of Duty Season 4 yet, but if history is any indication, you can look forward to one being published a couple of weeks before the update. It's likely Activision will start teasing the upcoming season on social media soon.
What are the Call of Duty Season 4 updates?
Activision, Raven Software, and other Call of Duty support studios have yet to reveal the contents of Season 4. Though, based on previous updates, we can expect Warzone map changes (hopefully to both Caldera and Rebirth Island), new weapons, a new Gulag, Operators, seasonal events, gameplay additions, quality of life changes, and new playlists.
On the Vanguard side of things, Season 4 will likely bring new modes, maps, and of course, a fresh Battle Pass shared across Warzone.
Recently, Warzone underwent a substantial number of changes—particularly with its weapon balancing. Many fan-favorite snipers like the Kar98k, Swiss K31, and SP-R 208 were nerfed heavily, disallowing the ability to earn a one-hit elimination past certain distances. In addition, max health was increased, lengthening the time to kill ever so slightly on Rebirth Island.
Plus, Season 3 Reloaded brought a complex underground transit system to Caldera, along with lootable perks on Rebirth Island. If these changes are any indication, Season 4 could give us plenty to look forward to, though, it's best to temper expectations since the previous update was so massive.
There are still plenty of quality of life changes that need to be made, such as upgrades to the skill-based matchmaking system, packet-loss improvements, and a fix for gas mask animations that often override your ability to fire or parachute effectively. We'll update this post as more information becomes available.