Final Fantasy XIV Fan Fest Reveals Massive Dawntrail Changes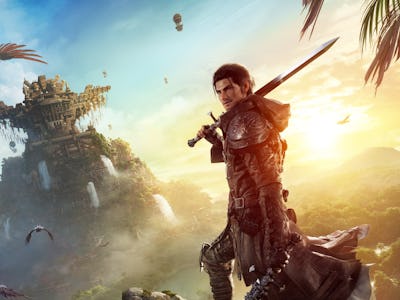 Square Enix
Final Fantasy XIV's long-awaited Dawntrail expansion is due out in the summer of 2024, marking the biggest update since the epic of Hydaelyn and Zodiark ended. With Dawntrail, Final Fantasy XIV sets off for a whole new continent in the wake of the world-changing events of Endwalker. The most important information thus far came during the October 2023 Final Fantasy XIV Fan Festival in London, offering a glimpse of how the MMO will evolve after concluding its first 10-year story arc.
Following the expansion's reveal at the U.S. Fan Festival, Square Enix gave players their first look at the update's new class, its setting, new Raids and Dungeons, upcoming collaborations, and more.
Here are the biggest reveals from the Final Fantasy XIV Fan Festival 2023 in London.
Dawntrail Jobs
The biggest takeaway from Fan Fest was Final Fantasy XIV's new Job, the Viper. We learned earlier this year that the expansion will also get a magical DPS Job, but that hasn't been revealed yet.
As for the Viper, it's a melee DPS Job that uses twin swords, which can be fused into one long blade for certain attacks. Square Enix released a short video of the Viper in action, showing it will use a combination of quick attacks with twin blades and stronger strikes with them combined, which set it apart from similar Jobs like the Ninja.
Another thing that makes the Viper unique is that it's the first Final Fantasy XIV Job not based on an existing Final Fantasy class. Square Enix previously said it would like to explore original ideas for Jobs in the future, so it's likely the magical DPS Job will also be unique.
Dawntrail will add Final Fantasy XIV's second Limited Job as well. Like the Blue Mage, this new Limited Job will be subject to party restrictions that keep it from grouping with random players for most content. There were no details about what the Job would be, but it's said to come in the second half of the Dawntrail patch cycle.
Dawntrail Areas
Dawntrail takes players to the new continent of Tural. The recent Fan Fest offered a closer look at a few key locations in Tural that will be open to explore in the expansion.
First, there's Tuliyollal, the new capital city for the expansion. A short intro video shows the city surrounded by lush vegetation and teeming with the hum of insects. Situated on the coast, Tuliyollal has a bustling port out front, with buildings arranged around the dock and a massive fortress located a little further inland.
Two new areas were also revealed. Kozama'uka is a tropical region in southern Tural. Its defining feature is a series of waterfalls that pour from massive stone cliffs in the region.
Some of Shaaloni was also shown, though parts of are still kept secret as some landscape features will play into the story of Dawntrail. What we did see included a vast desert scrubland full of railroad tracks, which are apparently used to transport Ceruleum from deposits found there.
Dawntrail Dungeons and Raids
Square Enix didn't show any of the new Final Fantasy XIV Dungeons or Raids in action, but it did release a few screenshots. What we saw of the Dungeons is a mix of jungle terrain and some high-tech facilities that may have to do with the Ceruleum deposits in Shaaloni.
More mysterious but even more exciting is the new Raid series. The name Echoes of Vana'diel should ring some bells for fans of Final Fantasy's first MMO, Final Fantasy XI. While Square Enix didn't reveal anything that will be found in the Raid series, it will be a crossover with Final Fantasy XI, taking place in its world of Vana'diel.
Dawntrail's First Allied Tribe
The first Allied Tribe revealed for Dawntrail is the Moblins, a close cousin of Eorzea's Goblins with a very similar appearance. They're skilled at trade and crafting, so they'll likely tie into Disciples of the Hand and Land instead of combat Jobs. Moblins live in the Kozama'uka area revealed during Fan Fest, and they're actually a species that appeared previously in Final Fantasy XI, so they could have some connection to the new Raid series as well.
Final Fantasy XVI Collaboration
A new trailer introduced Final Fantasy XIV's upcoming crossover with Final Fantasy XVI, The Path Infernal. Footage shows players facing off against that game's version of Ifrit.
Even more excitingly, the collaboration will bring Final Fantasy XVI's goodest boy Torgal to Final Fantasy XIV. Clive's beloved pup will be available as both a mount and a minion. Along with Clive's armor set, both versions of Torgal will be available as rewards for playing the crossover event.
Final Fantasy XIV is available on PC and PlayStation consoles, with an Xbox Series X|S version coming in spring 2024. Dawntrail will launch in summer 2024.