Persona Developer Raises Worker Pay As Game Dev Layoffs Continue Worldwide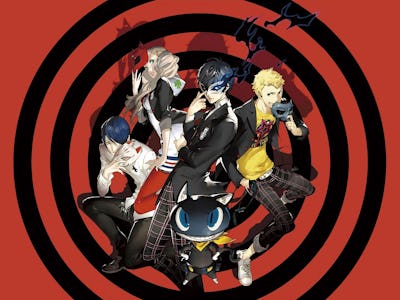 Atlus
Layoffs have dominated games industry headlines in 2023, and they seem unlikely to stop any time soon. While employment in the games industry has always been precarious, this devastating past year may give the impression more than ever that game development at a large scale simply can't be sustainable. But in the midst of all the pink slips, at least one developer has something positive to share for once.
Atlus announced that it's raising annual salaries for all of its employees and contractors by 15 percent starting next April, Game Developer reports. Along with that raise, it's also increasing starting pay by roughly $2,000 and implementing employee bonuses based on the company's profits. The company did not immediately respond to a request for comment.
Atlus isn't the only Japanese developer to raise employee pay in recent years. In spring of 2022, Koei Tecmo, Capcom, and Bandai Namco all announced raises of their own.
"This is not about these companies being nice, sharing the wealth or having a change of mind as to how to treat employees," Serkan Toto, CEO of games consulting firm Kantan, told Inverse last year. "The studios don't have a choice if they want to retain their staff. Talent is very scarce in Japan in particular, a country with a rapidly shrinking and graying population that is tough on immigration at the same time."
The developers themselves have been just as upfront about their reasons to offer employees more. Capcom called its raises "strategic investment in its personnel," which could help the company "realize steady growth." Atlus' release similarly notes that it hopes to attract and retain new employees globally through higher wages.
As Toto noted, the trend has everything to do with Japan's population, which is one reason the U.S. isn't seeing a similar push. Within 24 hours of Atlus' announcement, three more developers announced layoffs — 505 Games owner Digital Bros is laying off 30 percent of its global workforce, Amazon Games is cutting 180, and an unannounced number of employees are being laid off from Humble Games. All three companies blamed market forces and consumer trends.
Nintendo provides one particularly stark example of the difference between how workers are treated at Japanese companies and their American counterparts. Nintendo CEO Satoru Iwata famously cut his own pay rather than laying off staff back in 2013, and as recently as last year offered raises to Japanese staff even as the company's profits fell. But also in 2022, a contracting agency working with Nintendo of America filed a complaint with the National Labor Relations Board alleging unfair labor practices. Workers at Nintendo of America also told Kotaku of exploitative work arrangements and low pay. Nintendo did not immediately respond to a request for comment.
Among the complaints against Nintendo are the allegations that the company fired workers in retaliation for discussing unionization. As American companies continue to lay off employees, the workers have taken matters into their own hands more and more, with growing attempts to form unions in the past few years.
Perhaps the most prominent game development unions, those at Activision Blizzard, may have even gotten an unexpected boost recently. After Microsoft finalized its acquisition of the publisher, the Communications Workers of America began taking steps to organize more of the company's workers, given that Microsoft has a binding legal agreement not to interfere with those efforts.
Atlus' latest announcement shows that focusing on retaining employees can work out for the best for successful game studios. But without the unique circumstances that push Japanese studios to proactively retain employees, workers in the U.S. and elsewhere have focused their efforts on organizing to secure those benefits themselves.