League of Legends Wild Rift release date, pre-registration info and more
Now a decade old, League is looking to become bigger than ever.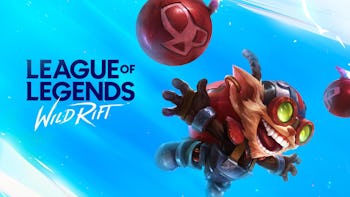 Riot Games
Riot Games recently celebrated the tenth birthday of League of Legends in spectacular style, announcing a ton of new additions to the franchise, including a fighting game, a hero shooter, an anime, a documentary series, and even an esports management sim. (Whew!) But perhaps the most hotly anticipated of the bunch is League of Legends: Wild Rift, essentially a mobile and console version of the enormously popular PC game. With an active player base of 80 million gamers per month as of early 2019, League's only getting bigger now that the franchise has a full decade under its belt.
Whether you're a total beginner or a longstanding LoL devotee, we've all got some big questions about Wild Rift. Here's what we know about the game so far.
Is Wild Rift the same as the PC version of League of Legends?
Not exactly. The basic MOBA gameplay is largely the same League fans know and love, but it's been tweaked in some key ways. Matches will be shorter than their PC counterparts, typically around 15-20 minutes in length. *Wild Rift" will also introduce a new map and a tweaked control scheme to accommodate touchscreens and dual-stick console controllers.
"Wild Rift is not a port of the PC game," Executive Producer Michael Chow said in the announcement video above. "To get the game just right, we needed to rebuild from scratch. We spent a long time making sure this would be a true League of Legends experience that's worthy of your precious game time."
When is the League of Legends: Wild Rift release date?
Riot has yet to reveal an official release date for any version of Wild Rift, though all of them are expected to come out sometime in 2020. The mobile versions, for iOS and Android, are expected to arrive first, in the early months of the year. PlayStation 4 and Xbox One — and possibly Nintendo Switch — will get Wild Rift later on in 2020.
How can I pre-register for League of Legends: Wild Rift?
At present, pre-registration for League of Legends: Wild Rift is only available for Android mobile device users here. However, the site does say that Apple Store registration will be available soon, though it does not specify an exact date. By pre-registering for the game, you'll have the chance to play it early and offer feedback to the developers during alpha and beta testing. So if you're a League devotee or just someone who's curious what all the fuss is about, it's a way to get a sneak peek at what to expect from Wild Rift.
Why is Riot making a mobile and console version of League of Legends?
In the announcement video, Chow noted that the "marquee League experience" (i.e., longer matches) can be difficult for many players to fit into their regular schedules, and that the PC game can be a bit daunting to newbies given its depth and complexity. So part of the aim here is to get new players on board, but also to satisfy passionate devotees who want to share the game with friends or take it with them on the go.
Rumors have circulated about console and mobile ports of League since the game first launched back in 2009. "It's taken us years… way, way too long to do this," Chow explained with a laugh, noting that the team wanted to do it in a way that allowed the game to be accessible to mobile and console players while preserving the core League experience.
Riot's rollout of Wild Rift comes after several huge PC franchises have made hugely successful — and lucrative — transitions to the mobile space, like Fortnite, PlayerUnknown's Battlegrounds and most recently, Call of Duty. Developers are unlikely to shy away from mobile anytime soon: according to TechCrunch, mobile now accounts for some 45 percent of the total gaming market worldwide, or $68.5 billion.
League of Legends: Wild Rift will come to consoles and mobile devices sometime in 2020.