The Most Famous 'Fortnites' In History You've Never Heard Of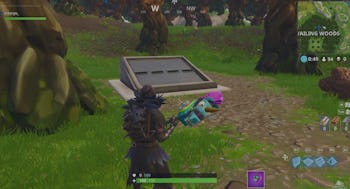 YouTube
Fortnite is a popular video game. It has a beginning, a middle, and probably an end, depending on who you ask.
The thing about Fortnite is that when you play, there are tasks you have to accomplish. Some are difficult. Some are easy. But all are rewarding, I would assume, because I've never actually played the game.
That's not the whole story of Fortnite, though — at least not the most interesting one.
The word "fortnite," taken from its proper spelling "fortnight," comes from the Old English fēowertȳne night ("fourteen nights"). This is because a "fortnight" is a period of time lasting two weeks, which consists of, you know, fourteen nights.
Before anyone knew what a "fortnite" was, we had eons of "fortnights." Some of the greatest wordsmiths have used "fortnight" in their timeless tales of adventure. Here are some of "fortnight's" most memorable moments in literature:
Romeo and Juliet (1597)
"A fortnight and odd days." — William Shakespeare
Pride and Prejudice (1813)
"One cannot know what a man really is by the end of a fortnight." — Jane Austen
The Count of Monte Cristo (1845)
"'Ah,' said the jailer, 'do not always brood over what is impossible, or you will be mad in a fortnight.'" — Alexandre Dumas
Oliver Twist (1839)
"'I did not,' replied Mr. Brownlow, rising too; 'but within the last fortnight I have learnt it all.'" — Charles Dickens
The Adventures of Tom Sawyer (1876)
"If you buried a marble with certain necessary incantations, and left it alone a fortnight, and then opened the place with the incantation he had just used, you would find that all the marbles you had ever lost had gathered themselves together there, meantime, no matter how widely they had been separated." — Mark Twain
Little Women (1869)
"A whole fortnight of fun will be regularly splendid, replied Jo, looking like a windmill as she folded skirts with her long arms." — Louisa May Alcott
Next time someone engages you in conversation about Fortnite, feel free to charm them with one of these dazzling marvels of literature! You definitely won't seem like the most terrible person alive.