Tron 3 is confirmed, will unfortunately star Jared Leto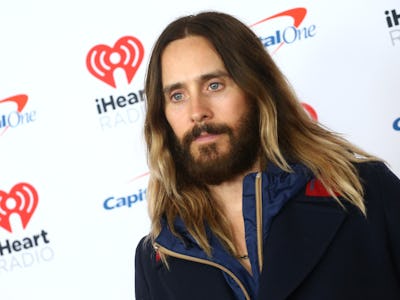 Tommaso Boddi/Getty Images Entertainment/Getty Images
Disney loves a science fiction franchise, which makes sense given that its two massive tentpole sagas, the Marvel Cinematic Universe and Star Wars, have made the company so much money that accountants have had to invent new numbers. However, not all of its sci-fi franchises have been whopping successes. In 2012, the curse of Disney original sci-fi movies reached new depths with John Carter, an adaptation of a 1912 Edgar Rice Burroughs serial that sees a Confederate veteran be teleported to Mars. Even last year, the animated sci-fi movie Strange World underperformed after a confusing marketing campaign.
Now, another failed franchise is being exhumed from the dustbin of movie history, with a huge (and hugely controversial) name attached: Jared Leto.
According to The Hollywood Reporter, a third Tron movie is finally happening after a long history of stop-and-go development. Tron, the groundbreaking 1982 movie following a video game designer who gets trapped in his project, received a middling sequel in 2010 with Tron: Legacy.
Leto has apparently been advocating for the franchise to get a fresh start, and director Joachim Rønning (Maleficent: Mistress of Evil) is in talks to direct.
The film even has a title: Tron: Ares. Ares is the Greek god of war, which suggests that we're in for a huge cyberbattle. Leto, known for his infamous takes on Morbius and The Joker, will star in the film, but there's still no word about who he could play or how Tron's original story will factor in. The threequel is referred to as a follow-up to Tron: Legacy, but that's all we know so far.
Joseph Kosinski directed Tron: Legacy and failed to get a sequel off the ground, and then filmmaker Garth Davis' own attempt to take on the franchise in 2020 fell through too. Now, for better or worse, it's finally happening.
We're still in the very early stages of development, but there are a lot of exciting prospects ahead. Will Jeff Bridges return to reprise his role of Kevin Flynn? Will Jared play the hero or the villain? How annoying will Leto's marketing stunts and misguided take on method acting be? And, most importantly, will there be another rad lightcycle battle?